RIBA 4-5: Design & Construction
RIBA 6-7: Completion & Post Completion
Completion & Post Completion
RIBA stages 6 and 7 are crucial for ensuring that the completed building or space not only meets the initial design and construction objectives but also functions effectively and efficiently over its lifespan.
Quality Control Experts for Construction Standards and Defect Resolution.
Testing & Commissioning of HVAC, Electrical, Plumbing, and Fire Safety Systems.
Evaluating Building's Design and Functionality.
Preparation of documentation to aid building maintenance and operation.
We're here for you throughout your entire project – from the design planning stages all the way to post completion. Our helpful and knowledgeable team can guide you every step of the way, providing expert advice and support to ensure a positive outcome.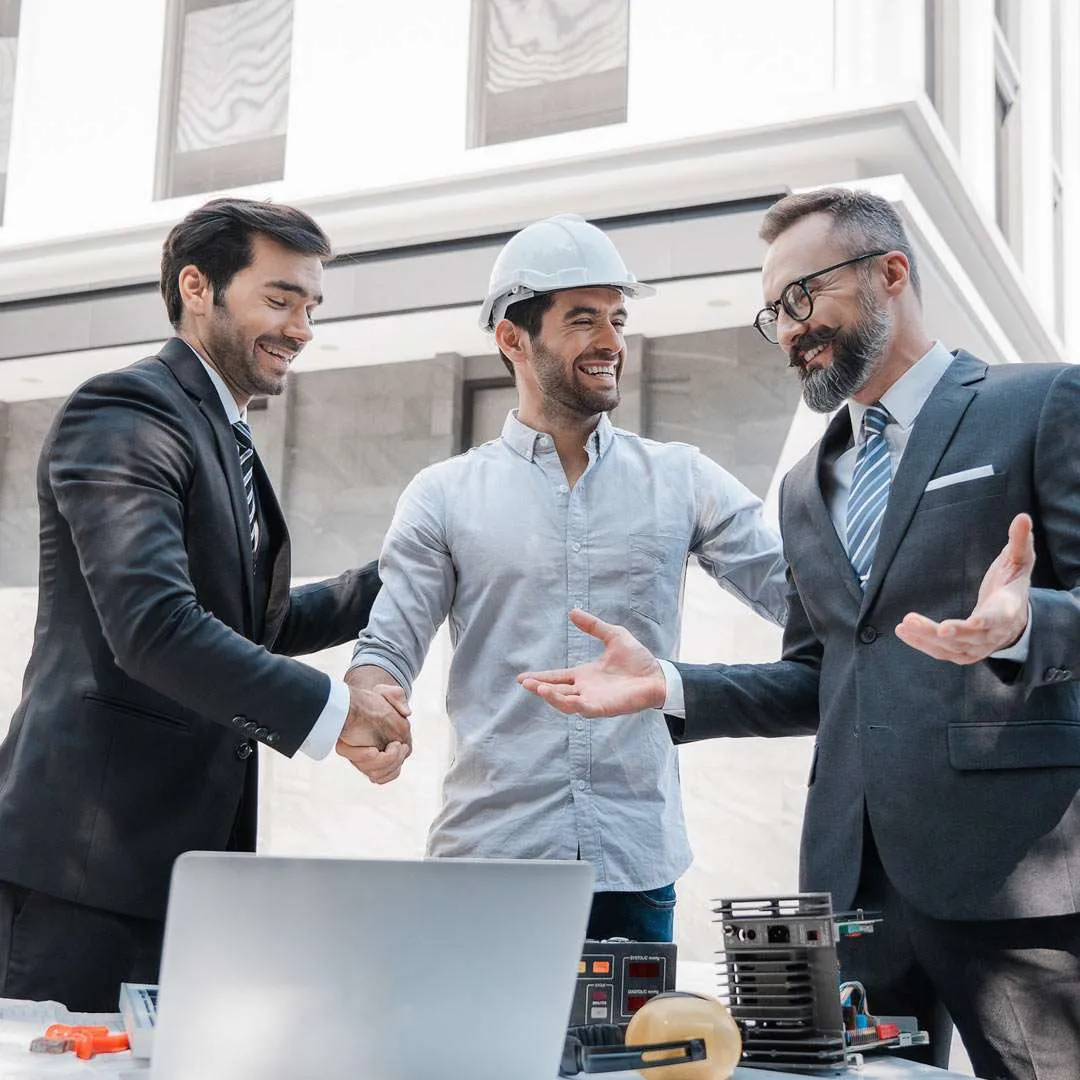 System commissioning and handover support – ensuring a seamless transition
At Focus 360 Energy, our experts conduct benchmark testing before project completion, identifying potential issues. If results fall short, our experienced professionals offer guidance and prompt advice for retesting. We ensure compliance and readiness for handover and even offer fast-track services for added convenience.
Snagging
Once construction has been completed, it's time to examine any minor issues that need to be addressed. In many cases, these can still be 'signed-off' even if there are some small issues as long as the project is essentially finished. Having an appropriate contract in place is essential to cover any snags or emerging defects that may arise after completion.
Commissioning
In commercial builds, meticulous attention is crucial to ensure optimal operation and effective management.
Opportunity
We believe in the power of reflection at the end of a project. It offers an invaluable opportunity to assess what went well and identify areas for improvement in the future.
RIBA 6-7 – Completion & Post Completion service overview
We understand the importance of providing reliable and accurate testing to ensure successful handover. That's why we team up with our experienced engineers and trusted network of sub-consultants to deliver air leakage testing, acoustic and thermographic surveys nationwide. With all these services, we guarantee quick delivery of the Energy Performance Certificate (EPC) so that you can complete your project on time.
Completion & Post Completion Services
Not sure where to start?
Book a call with one of our qualified consultants who will review your planning requirements and build a tailored service package for you.
Our team of knowledgeable, certified professionals are here to provide you with the comprehensive property assessment services you need. From energy assessments to ensuring compliance with building regulations and planning permissions, we're your sustianability and energy efficiency experts.
We offer a full range of New Build & Conversion energy assessment services, including SBEM (as built), SAP Calculation (as built), Air Leakage Testing, Sound Testing, Ventilation Testing, Thermographic Survey and Residential / Commercial EPC – all available throughout the UK for both residential and commercial projects.
On top of that, our friendly experts can also help you out with other property compliance solutions as well as those needed for new builds and conversions.
Rest assured that your project is in safe hands!
Client Portal Management System
Experience total control and efficiency with the Focus 360 Energy Portal, a tailor-made, all-inclusive online system. Seamlessly oversee every aspect of your quote and job, from initiation to completion.
Start-to-finish new build and conversion energy assessment services
Whether you're in the planning stage, design and construction phase, or wrapping up the project, our team of experts is here to provide tailored advice and guidance you every step of the way.
Dedicated Account Manager
Your dedicated account manager will provide guidance, up-to-date advice and exceptional service ensuring smooth communication for optimal environmental sustainability.
Approved assessor network
With a reliable network of energy assessors located throughout the UK, we are dedicated to providing a first class service that caters to your individual needs.
Design and project flexibility
Our team of talented experts understands that every project is unique, and we are dedicated to setting realistic goals and working flexibly to achieve them.
One Stop 360°approach
Our comprehensive 360° approach provides a seamless experience from start to finish, ensuring that every aspect of your project is covered.
At whichever stage of your project you are, drop us a line and we will be glad to support you.