Energy Performance Certificates for Commercial & Residential Properties
With over 100 reviews, we are one of the UK's leading Energy Performance Certificate experts. Prompt, reliable and professional service.
Energy Performance Certificates (EPCs) are a resource for potential property buyers or tenants to get an idea of how energy efficient a building is.
An EPC includes details of potential energy costs and emissions of carbon dioxide. It is presented as a colour chart, not unlike those we see on household appliances. The ratings range from A to G, with an A rating meaning high energy efficiency (indicated by a green colour) and G meaning low energy efficiency, represented by the colour red.
Focus 360 Energy have been providing Energy Performance Certificates (EPC) for over 10 years. We carry out all different types of EPC survey and offer a "one-stop" approach to building and compliance needs. Speak to us today about Residential EPC, Commercial EPC, SAP Calculations and SBEM Calculations.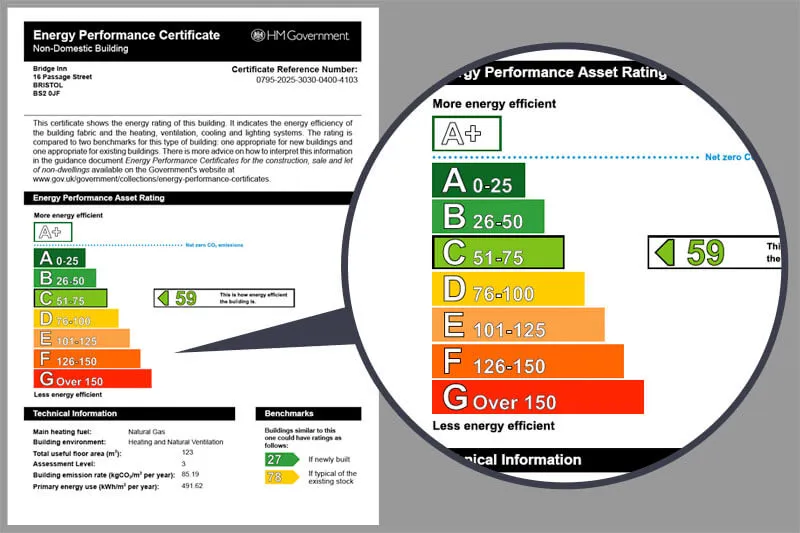 What does an EPC mean for a property?
Essentially, properties with a lower rating are likely to have lower energy bills and cause fewer carbon dioxide emissions. An EPC is legally required for any property that is built (including certain extensions) or when it is put on the market for sale or rent. Failure to have an EPC in place could result in a penalty charge.
An EPC remains valid for 10 years and can only be carried out by an accredited energy assessor, like those at Focus 360 Energy, who will visit the property to carry out an assessment in person. EPCs are lodged on a national register and are publicly available along with some of the underlying data.
Getting help with your property's energy rating
For certain buildings, there are minimum EPC standards that must be reached. If your property does not meet the minimum standard, an audit can be carried out to identify opportunities for improvements that may raise your EPC rating.
Take a look at our EPC services below and select the one you need to find out more and book an appointment. If you have any questions, please don't hesitate to get in touch.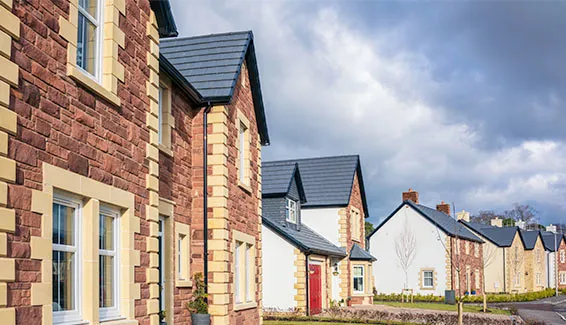 Residential EPC
From £49.95
A better energy efficiency rating can potentially enable a higher asking price or rental price for your property.
Commercial EPC
From £95
As with a residential EPC, a better rating can make your property more appealing and potentially enable you to charge a higher asking price or rent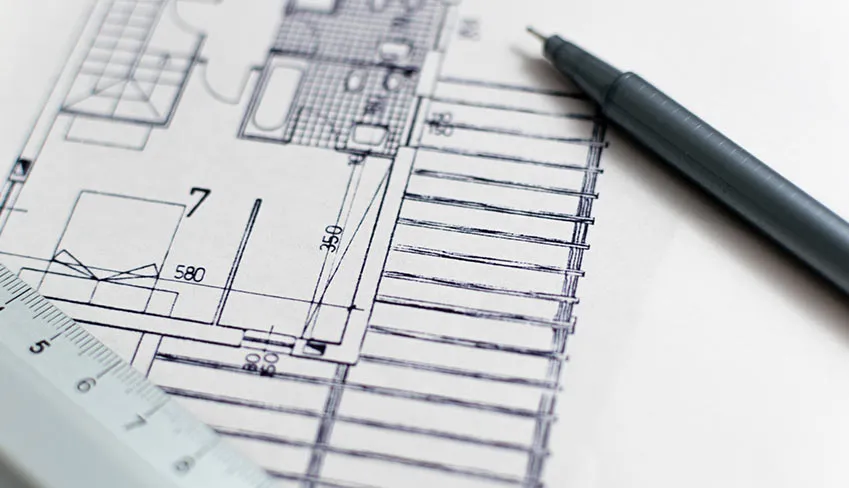 SAP Calculations
From £80
These surveys can be carried out remotely if you upload your plans and complete our simple checklist.
SBEM Calculations
From £200
This involves the use of materials, heating and cooling systems, hot water, lighting and ventilation, taking into account the use of renewable energy options.
Display Energy Certificate
Contact us for a quote
This is a requirement for public buildings with a total floor area of more than 250m², placed in a prominent location viewable to the public.
MEES Calculations
Contact us for a quote
This is helpful for any property that has failed to meet the minimum standards if you need advice on making improvements.