SAP Calculations For Conversions
 Are you changing a commercial building into a residential property or make a material change to your existing property? Our team is here to provide support and professional guidance on generating SAP Calculations – what's needed to illustrate the energy efficiency of the new dwellings. Let us help you out every step of the way!
Did you know that we also offer a range of other services?
What are SAP Calculations for Conversions?
Converting or modifying an existing building into a dwelling?
You will need a SAP Calculation to demonstrate that the new dwelling meets energy performance standards and current building regulations.
It's important to remember that when it comes to dwellings, conversions can constitute a 'material change of use' (sometimes referred to as a "change of use"). This is true if, after completion, the building either now contains an apartment, constitutes one or more dwellings, or has fewer than before. Similarly, a 'change in energy status' will occur where a previously unheated space/building is designed to be heated in the future – typically if it is going to be used as a dwelling.
Ultimately, following Approved Document L1 requirements means your new home or conversion must be designed and built with minimal or reduced carbon emissions in mind – something which can be achieved using the Government's Standard Assessment Procedure (SAP).
If you'd like more information about Part L1b SAP calculations and regional variations, we would be delighted to provide our expert advice and guidance – just contact us anytime!
How do SAP Calculations for Conversions work?
We are knowledgeable in conducting SAP calculations from plans both established and proposed, as well as providing a comprehensive specification for construction and services. All assessments can be carried out remotely so there is no on-site visit or survey necessary.
For compliance, there are several options of SAP Calculations available and we promise to assist you every step of the way towards achieving the best possible outcome. The assessment process features two distinct phases: design, where we guarantee that your concepts comply with L1b SAP standards for controlled fittings, services and building materials; and as-built, which involves us issuing final documentation plus an Energy Performance Certificate (EPC) if applicable.
We also verify existing structures meet regulations while pinpointing ways to enhance them with new elements such as insulation or heating systems. Ultimately, our aim is to make sure each part – old or new – performs at its maximum potential and reduce carbon emissions.
Please note: SAP Calculations are different from an Energy Performance Certificate. Typical SAP Calculations are used to demonstrate to building control how a building or conversion will comply with building regulations due to a 'material change' or 'change in energy status' while an EPC demonstrats the energy efficiency of a building.
Complete our full SAP Calculations checklist and submit it with your quote
Please note that, with multiple dwellings, if the construction and build specification details vary between plots, a separate SAP Calculations checklist must be completed for each type.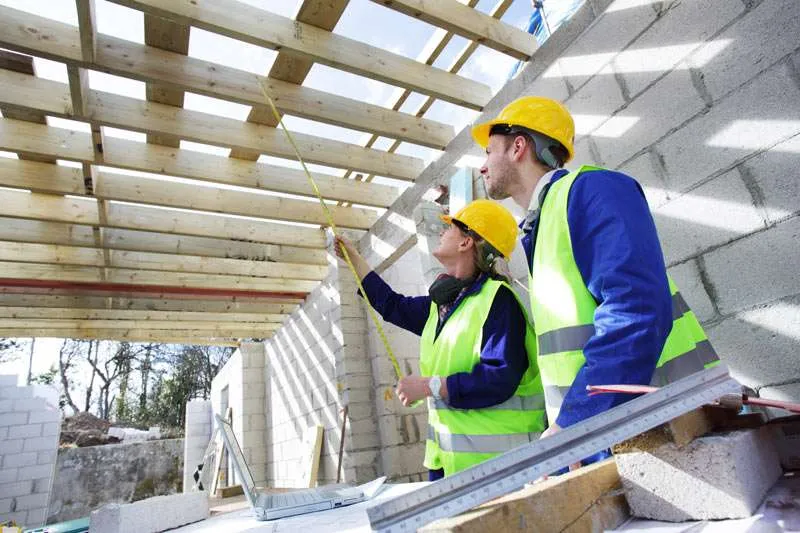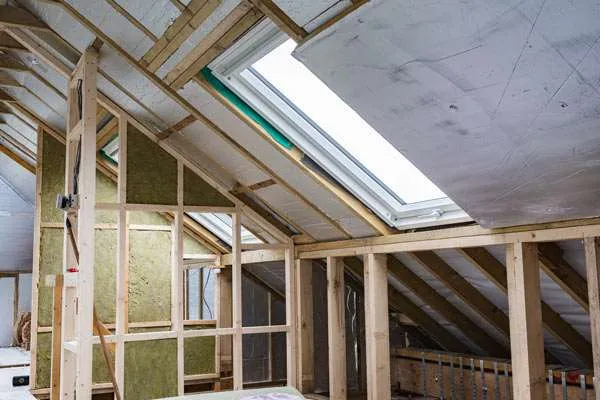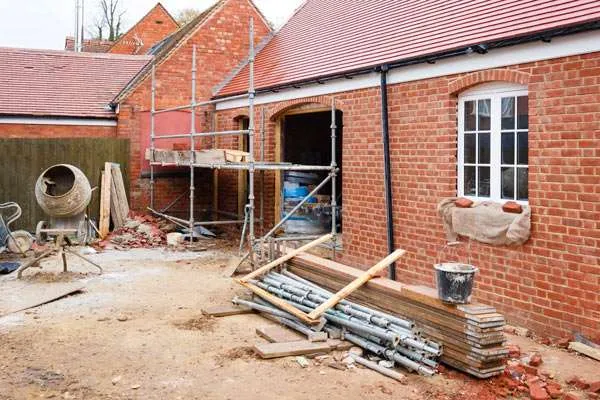 When are SAP Calculations for Conversions needed?
SAP Calculations for Conversions are required when a building is being converted from a non-domestic use to a domestic use, such as from a shop or office to a house classed as a 'Material Change of Use' or a Change of Energy Status. The SAP Calculation will assess the energy efficiency of the proposed changes and provide recommendations for improvement where necessary.
When it comes to changes in material use, you may be looking at things like:
Transitioning a building from a non-residential or commercial property to residential use
Adding an additional flat to the existing structure
Increasing the number of dwellings within one building.
A transition to a new energy status may be necessary when an unheated area or building is newly intended for heating. It's also possible that a shift in the usage of a building could result in changes to its energy status. We're here to guide you through this process and make sure you remain informed and up-to-date with everything related to the alteration of your energy status! Any issues that arise during the process of delivering your SAP Calculations will be handled efficiently by our knowledgeable team, providing peace-of-mind and quick solutions so you can move forward with your plans smoothly.
Our process – how we ensure you meet the required standards
We understand how important it is to stay compliant with conversions, which is why we leverage our SAP Calculations to check if the U-Values are meeting the standards stated in all technical documents and approved by government. If these values don't meet expectations, we want you to feel comfortable knowing that our team will assist you with advice on how best to proceed.
Furthermore, we go above and beyond when making sure that all lighting and heating levels meet the minimum requirements. If they do not, please be assured that we will guide you through every step necessary for them to become compliant!
Simply download and complete our checklist and supply all the required information to us and we are able to offer a fast and efficient 5 day turnaround for SAP calculations on extensions. If this isn't soon enough for you, then our expert team can further accelerate the process for just £75 + VAT.
Helpful information you may need to supply?
Floor plans, sections & elevations
Orientation e.g. site plan of existing elements
Construction specification of existing walls, new structures, roofs and floors
Specification for all windows
Details on primary & secondary heating systems
Renewable technology (if any)
What is included?
All SAP calculation documentation required for compliance with the Building Regulations

from Design (PEA) to On Construction 

Additional recommendations if required to ensure a pass is achieved every time
Advice and support throughout the whole process
Quick turnaround
We are happy to deal directly with your Builder, Architect or Building Control Officer during our site visit
Frequently Asked Questions
What are SAP Calculations?
SAP stands for 'Standard Assessment Procedure' and is the government's method for calculating the energy performance of dwellings. These calculations are only necessary for residential properties. The calculations determine a Target Emissions Rate (TER) and a Target Fabric Energy Efficiency (TFEE) rate.
How much is a SAP Calculation?
Our fees are typically based upon the size and complexity of a dwelling. We do prefer to offer a bespoke quotation on a job-by-job basis to give you the best price – So get in contact and send us your plans today!
Can I do a SAP Calculation for conversions myself?
SAP Calculations must be carried out by an On Construction Domestic Energy Assessor or OCDEA, working with approved Government program. The Assessor must be certified under one of several accreditation schemes and is regularly audited to keep their certification.
What is required for a SAP Assessment?
Your Assessor would advise you of exactly what is needed. Typically you would need the following:
Floor plans, sections & elevations
Orientation e.g. site plan
Construction specification of walls, roofs and floors
Specification for all windows
Primary & secondary heating systems
Renewable technology (if any)
What happens if my design fails its SAP Assessment?
If your design fails its SAP Assessment, then you will need to revise the design to meet the requirements. Depending on the extent of the changes required, you may need to go through the assessment process again. In some cases, you may need to have additional testing done to verify the design's performance. The SAP Assessor will provide guidance on the necessary steps to make your design meet the requirements.
Are SAP Calculations the same as an Energy Performance Certificate?
No, SAP Calculations and Energy Performance Certificates (EPCs) are not the same. SAP Calculations are used to determine the energy performance of a building and are used in the UK to comply with Building Regulations. An Energy Performance Certificate is a certificate that shows the energy efficiency of a building and is required when a building is built, sold, or leased. The EPC uses the results of the SAP calculation to give the building a rating from A to G, with A being the most energy efficient and G being the least. The EPC also provides recommendations for improving the energy efficiency of the building.
SAP Calculations for all your building projects

Part L1A SAP Calculations for New Builds
All new dwellings must now have a SAP calculation performed at design stage in order to demonstrate compliance with Part L1A of the Building Regulations.

Part L1B SAP Calculations for Extensions
If you build an extension where the glazing is over 25% of the floor area, then we can undertake SAP Calculations to demonstrate Part L1B Building Regs compliance.

Part L1B SAP Calculations for Conversion
If you renovate a building such that there has been a material change in use, then we can undertake SAP Calculations to demonstrate Part L1B Building Regs compliance.
Your Ultimate Guide to Party Walls and SAP Have you ever wondered how the concept of party walls and the intricate calculations of SAP intertwine to create energy-efficient homes? Well, wonder no more, because in this comprehensive guide, we'll unravel the mysteries...
read more
Did you know that we also offer a range of other services?
Why Choose Us?
Professional and reliable
Flexible appointments to suit you
Friendly, practical advice
10 years' experience in the industry
We work with you every step of the way
Affordable pricing