SBEM calculations for  Commercial New Builds, Extensions or Conversions
In compliance with Building Regulations"Part L2A" and "Part L2B"
Did you know that we also offer a range of other services?
Water Consumption Calculations
Acoustic Design Solutions
What are SBEM calculations?
SBEM Calculations (Simplified Building Energy Model) is a tool that is used to analyse the compliance of your new non-domestic building with Part L2 of the building regs (England and Wales) and equivalent regulations in Scotland and Northern Ireland. They are divided into Part L2A which covers new build and Part L2B which covers renovations to existing buildings. If the SBEM calculations comply with Part L2, this will demonstrate that the new building has been designed and constructed to the appropriate building control standards and the specifications for building fabric, energy consumption, carbon emissions, and energy performance, and demonstrate compliance with the requirements of a commercial energy performance certificate (EPC). 
Approved Document Part L2B focuses on conserving fuel and power in existing commercial, non-domestic buildings. The SBEM calculations process is put together by looking at the proposed building process and the use of materials, energy consumption, heating system, cooling, hot water, ventilation, and lighting services. In addition to this, the SBEM calculations also look at what renewable systems and energy sources have been used, such as various solar gains like solar photovoltaic, solar thermal, wind turbines, and ground/air-source heating system to make the building as energy efficient as possible. Once this data is modelled in our government-approved methodology, using dynamic simulation modelling software, we can provide an accurate understanding of the proposed building's energy performance, energy consumption, energy efficiency, and carbon emissions will be.
This result is measured against a notional building of the same dimensions hopefully allowing good and innovative design to prevail. By collectively measuring the building fabric, services, lighting, sustainable developments, renewable energy sources, and low carbon technologies to a notional building we can allow for some compensation between the different elements and offer practical solutions at the design stage SBEM Calculations process.
When do you need SBEM calculations?
At Focus 360 Energy, we provide expert advice and guidance on SBEM Calculations, so your commercial property is compliant with Building Regulations/Standards from the outset. Our experienced consultants can complete Design Stage assessments before construction starts, as well as As-Built stage calculations after its completion – ensuring you remain in line with building control regulations along the way. Let us take care of the SBEM calculations, so you don't have to worry about compliance or making any changes to design plans.
Design Stage SBEM Calculation Process
Having a Design Stage SBEM Calculation is essential for any commercial property in order to meet the requirements of Building Regulations. Without this assessment, your construction/ development project won't have the green light from Building Control and can't get off the ground.
As-Built SBEM Calculations
Once your building project is finished, an As-Built SBEM Calculation must be submitted to a Building Control body or equivalent in order to demonstrate that the regulations have been met. Without this submission, the building cannot be advertised for sale or lease.  We have the expertise and consultancy experience to ensure that your commercial building complies with Building Regulations / standards.
This includes airtightness tests which are required for all new buildings, or extensions, that exceed 500m2 in total useful floor area. Should the Building Emission Rate (BER) surpass the TER determined at Design Stage, our team of experienced professionals can guide you through the necessary steps for compliance. Focus 360 Energy can provide Commercial Air Tests and EPC reports.
Commercial Energy Performance Certificate (EPC)
After your building has been constructed, we can produce an energy performance certificate that displays a rating between A+ to G – valid for 10 years. Moreover, our SBEM Calculations ensure that you will receive a PASS from either a Building Control officer or Verifier (for Scotland). Our friendly approach guarantees you the best possible experience when it comes to obtaining your Commercial EPCs. The Commercial EPC can be used for Marketing and sale purposes.
Get your SBEM calculations quote today …
Fast Track 24-48 Hour Service available for an additional £95 + VAT
In compliance with "Part L2A" and "Part L2B" of the Building Regulations. Complete our SBEM Calculations checklist and submit it with your quote. Please note: that with multiple commercial buildings, if the construction details vary between plots, a separate SBEM Calculation checklist must be completed for each type. We would be delighted to provide you with an accurate quote once we receive your floor plans. Don't forget to upload them with your quote request!
SBEM Calculations for other commercial projects
SBEM Calculations for Commercial New Builds
Focus 360 Energy Consultancy has the expertise and knowledge to help you demonstrate building compliance with Part L2A SBEM Calculations and Energy Performance Certificates for your new build commercial property.

SBEM Calculations for Extensions
Are you in the process of building or planning a large commercial extension? Do you need more design freedom to make it exactly as you envision it? We at Focus 360 Energy Consultancy have the knowledge and skills to improve your building's energy performance and also advise you on renewable energy sources.

Part L2B SBEM Calculations for Conversions
Are you looking to transform the purpose or use of your building? Perhaps you're considering converting an unheated area into a space that can be heated and cooled? Let us help you improve your conversion's energy performance and target emission rate with our expert SBEM Calculations in line with building control.
If you want to get the most out of your SBEM Assessment, it's helpful to have a basic understanding of how the process works within the building industry. Being informed and knowledgeable about what happens during an assessment can help everything run smoothly and efficiently – allowing for an expert experience for all involved.

Schedule your Energy Performance Certificate (EPC)
We work 24/7 to suit your needs and book appointments to suit your busy schedule. Including evening and weekends appointments.

Assess your plans & specifications
Assess your plans and specifications and make recommendations if applicable.
SBEM Calculations at Design Stage
Focus 360 Energy will complete the design stage SBEM Calculations.

Guidance for pass (if applicable)
If required, we will provide guidance and advice to help you achieve an energy efficiency pass.
Complete SBEM As-Built Calculations & EPC
Complete the SBEM calculations & energy performance certificate (EPC).
Supply your documents
We take care of everything and provide you with all the necessary documents.
Frequently Asked Questions
What Does an SBEM Assessment Cover?
We are experts in building services and energy assessments, and we have a thorough understanding of the components that make up the specification of your building project. Each element is carefully examined against Building Regulations Part L2 to guarantee it meets all standards. To help you understand what will be reviewed in your SBEM calculations, here are the topics covered:
External Wall Construction/s
External Floor Construction/s
Roof Constructions/s
Glazing and Door specifications
Heating systems and cooling systems
Hot water systems
Ventilation systems
Lighting
Carbon Emissions
Air permeability
Renewable technologies
With our expertise in this field, we can provide you with peace of mind that these elements meet regulations – allowing you to rest assured that your project is compliant.
What happens if my SBEM Calculations don't meet the required Standards?
It is possible to identify elements of the project that may not meet compliance with Part L2 standards. To ensure minimal cost and hassle, it is recommended to have your assessment undertaken as early in the project as possible.
Your commercial energy assessor can help you navigate the complexities of compliance. We'll review your project design and provide tailored advice on how to achieve maximum efficiency with minimal costs. If you are aiming for higher specs or installing renewable technologies, just let us know—we will incorporate it into our calculations.
Having a commercial energy assessor review your design plans allows them to provide advice on how best to achieve conformity while also taking into consideration any upgrades or renewable technologies you may be implementing. Alternatively, if the project is already built there are still measures that can be implemented such as testing air permeability, installing efficient lighting and adding renewable sources of energy. Your assessor will help you explore all options available ensuring compliance without compromising on cost or complexity.
What are Building Regulations UK Part L2 (BRUKL)
A BRUKL report, which stands for 'Building Regulations UK Limited', is an energy assessment used to demonstrate that a building is compliant with Part L2 of the UK Building Regulations. This type of assessment, also known as F10 Form or Energy Performance Certificate (EPC), is required by law whenever a property changes hands and/or undergoes significant works such as refurbishment or extension.
Focus 360 Energy offer comprehensive BRUKL reports that are available via their online quote system. Their services include Residential Property Assessments, Commercial Property Assessments and New Build Services such as SAP Calculations, SBEM Calculations and U-Value Calculations to name just a few. In addition to this they can provide
Are SBEM Calculations the Commercial version of SAP Calculation?
Yes, SBEM Calculations are the Commercial version of SAP Calculation. The Simplified Building Energy Model (SBEM) is a calculation tool used to determine the energy performance rating for commercial buildings in the UK. It is based on a building's construction type and its use and occupancy, which is then used to calculate an energy efficiency rating. This assessment will provide you with an SBEM Certificate and EPC, as well as any other services that may be needed depending on the specific requirements of your project. The aim of this type of assessment is to ensure that your building meets all relevant energy efficiency standards, helping you to save money on energy costs over time.
What is the difference between SBEM Calculations and Commercial Energy Performance Certificate (EPC)?
A SBEM (Simplified Building Energy Model) is an energy assessment tool used to assess the energy performance of new and existing buildings, which can help inform decisions on making improvements. It is typically used for larger commercial properties that are over 1000m2 in floor area and non-domestic buildings such as shops, offices, hotels, warehouses, schools and hospitals.
A Commercial Energy Performance Certificate (EPC) is a certificate that can be used to market the property for sale or rental and applies to any type of commercial building. An EPC provides information about the building's energy efficiency rating as well as recommendations for how to improve its performance. Both assessments provide detailed reports showing estimated running costs and carbon emissions ratings which can be used when making investment or improvement decisions.
Is SBEM required for refurbishment?
No, SBEM (Simplified Building Energy Model) calculations are not required for refurbishment. SBEM is only needed for a commercial new build, conversion or an extension of an existing commercial property as it provides evidence that the proposed works comply with current energy efficiency standards. Ligth refurbishment projects do not require this type of assessment unless they involve major alterations and extensions to the existing structure.
Focus 360 Energy offer multiple residential and commercial services such as energy performance certificate epc, DECs, Electrical Condition Inspection Reports, PAT Testing, Fire Risk Assessments, Asbestos Surveys and Legionella Assessments which can be used for refurbishments but not SBEM calculations.
How do SBEM calculations make my building more energy efficient?
Having an SBEM (Simplified Building Energy Model) assessment can help make your building more energy efficient. An SBEM will provide you with a comprehensive overview of the energy performance of your building, helping to identify potential areas where efficiency improvements could be made. This includes information on how much carbon dioxide is emitted from the building, as well as how much energy is used for heating and cooling purposes.
In addition to providing this information, an SBEM assessment also includes suggestions for cost effective measures which could be implemented in order to improve the energy efficiency of the building. These may include increasing insulation levels, installing more efficient lighting systems or replacing old inefficient appliances with newer models. By making these improvements, you can reduce your overall running costs and save money
How much do SBEM Calculations cost?
The cost of SBEM Calculations from Focus 360 Energy depends on the size, complexity and location of the project. To offer a quote, we need to see a set of plans fro the building that can be uploaded when requesting your quote. Factors such as the number of floors, type of building and area served by the building will all need to be taken into consideration when calculating a quote for SBEM Calculations. In addition, we also provide discounts on larger projects or multiple services requested at once and a fast track service is available. Typical timescales are 5 days. To get an accurate price estimate for your specific project needs, please use our online quote system or contact us directly with your requirements.
Does my New Build Commercial Property need an Air Tightness Test?
If your newly constructed building is over 500m2, it's essential to undertake an air tightness test. The outcome of this test will be used as part of the SBEM Calculations needed for Building Regulations compliance. Rest assured, our team of experts are here to help you make sure everything is in order and up-to-date with the necessary regulations. The Air Test result forms part of the As-Built SBEM calculation. Essentially the lower the air test result, the better the final EPC result will be.
What are Design Stage SBEM Calculations?
Design Stage SBEM Calculations are imperative to complying with Building Regulations/Standards before construction or development projects can begin. The Target Emission Rate (TER) is set at the design stage to ensure that the CO2 emission rate of the building meets the minimum standards for energy performance – based on a notional building which shares similar shape and orientation as your own. We also establish a Building Emission Rate (BER) based on your building plans, which should not exceed the TER; if it does, we are here to help you adjust the designs in order to be compliant.
What are As-Built SBEM Calculations?
Once the construction of your commercial building is complete, submitting an As-Built SBEM Calculation to a Building Control body is essential for building sign off. An EPC can then be generated for sale of leasing requirements. With buildings boasting less than 500m2 in useful floor area, air pressure testing isn't necessary; due to the 15m3/(h.m2) at 50 Pa as part of the Building Emission Rate (BER) calculation. Comparing the Design Stage TER with the BER reveals if any further action needs to be taken – and that's where Focus 360 Energy Ltd come in! Our expertise and consultancy experience guarantee your building will comply with all regulations.
You may also need these services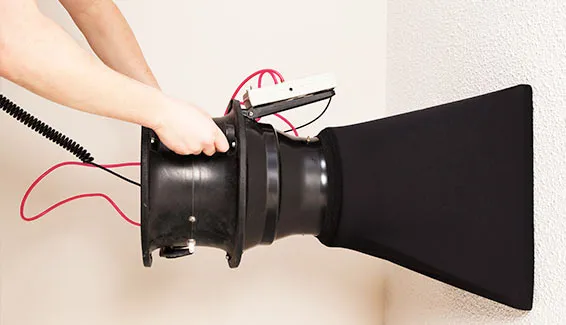 Ventilation Testing
Contact us for a quote
It validates airflow measurements to ensure systems are correctly configured.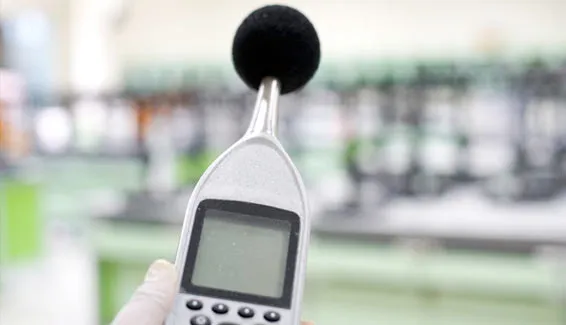 Sound Testing
Contact us for a quote
This is required for all buildings that are not completely detached from other properties, as sufficient sound insulation is important.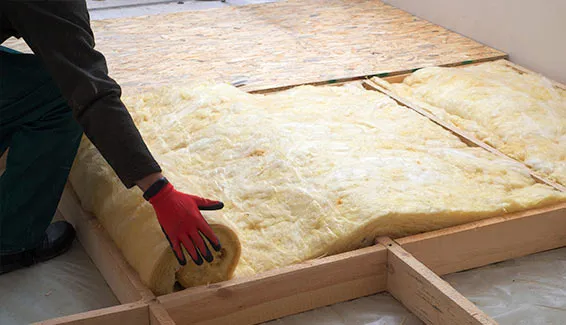 U-Value Calculations
Contact us for a quote
This can help with making improvements to energy efficiency in any type of building.
Water Calculations
Contact us for a quote
Ensuring you do not exceed maximum water consumption regulations is important for your compliance and helping to preserve our environment.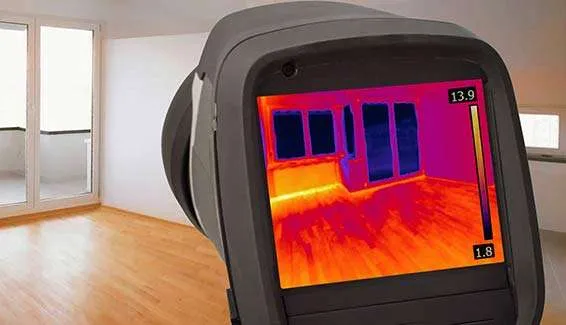 Thermographic Surveys
Contact us for a quote
This type of survey is especially useful for landlords, independent investors, builders, and developers who want to make sure their properties are as energy-efficient as possible.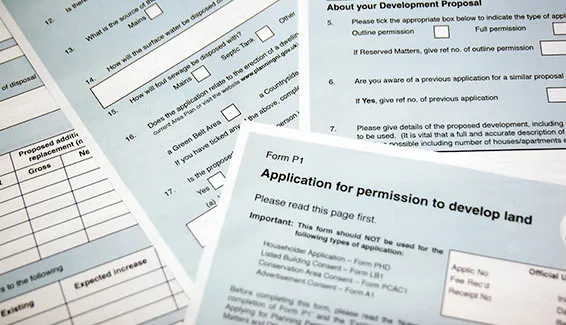 Energy Statements
Contact us for a quote
It's all about helping mitigate the effects of climate change, and we can handle this for anything from small developments to large-scale building projects.
Air Quality Assessments
Contact us for a quote
We have years of experience in carrying out air quality assessments and can provide you with the information you need to make informed decisions about your project.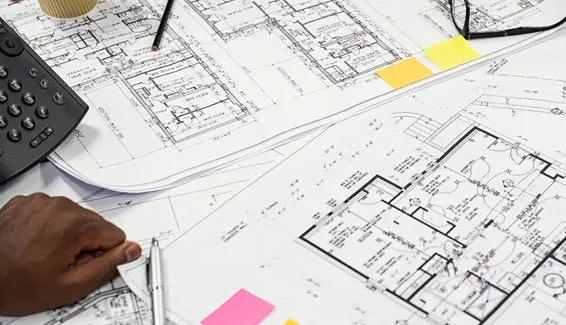 BREEAM
Contact us for a quote
The gold standard for sustainable design and for measuring a building's environmental performance.
Commercial EPC
From £95
As with a residential EPC, a better rating can make your property more appealing and potentially enable you to charge a higher asking price or rent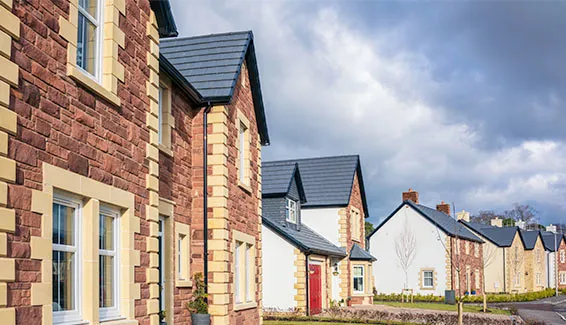 Residential EPC
From £49.95
A better energy efficiency rating can potentially enable a higher asking price or rental price for your property.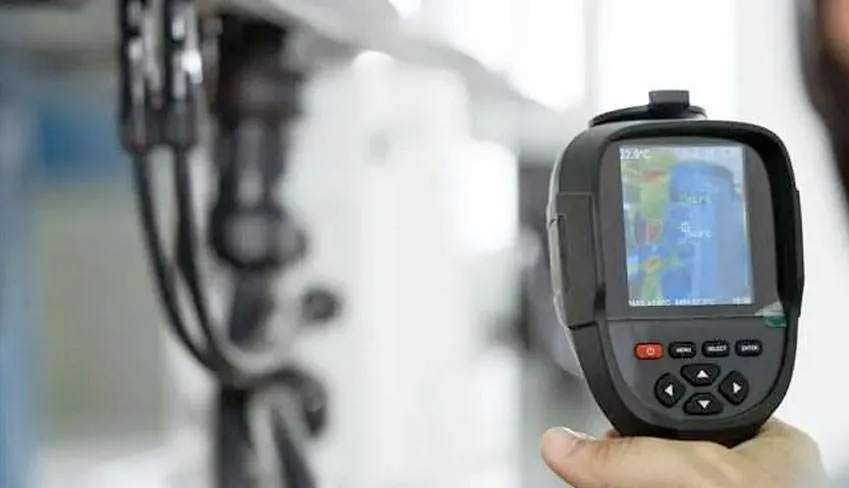 Thermal Bridging Calculations
Contact us for a quote
We can run thermal bridging calculations to detect any weak spots in insulation and pin-point the parts of your building that are more prone to heat loss.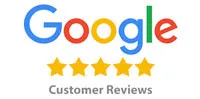 Quick & efficient service, certificate received quickly. Sam was very friendly & knowledgeable. Would use again.

Hannah K


26/03/2022

Nice chap, professional & efficient. Thanks!

Maria


26/03/2022

Quick response and excellent communication throughout.

Ben Riley


09/08/2021

friendly, prompt service, would recommend

lesley poole


09/05/2021

We had our EPC evaluation done recently. The gentleman Ross who we have contacted booked us in quickly in slot that was ideal for us. The evaluation went well and... read more smooth, he has explained step by step what it involves what he is checking and provided us with a recommendation for how to improve things. He was very helpful and professional. Would highly recommend the company!

Joanna Gorzolka


01/04/2020

Brilliant service. Couldn't have provided a better service! We would thoroughly recommend.

Rory Brennan


21/03/2020

Sam was great, we called up and he fitted us in so quickly!! Couldn't reccomend him more!

Amy Brennan


21/03/2020

Fantastic , well organised serviced , from initial enquiry to the epc being carried out , time and date arranged, Ross , was on tine , friendly and helpful ,... read more certificate issued the same day , wouldn't hesitate to recommend this company , thanks very much

Mark Badman


25/01/2020

Great service, very professional and polite. They fitted me in quickly and turned up on time. Got the EPC that day. Will definitely be using them again for other... read more properties

Pandora Blackwell


21/01/2020

Excellent company, friendly, polite and very efficient/fast service. Would highly recommend.

Kelly Parsons


12/12/2019

Very friendly and easy to deal with, one phone call to make arrangements, they came on time, and I had my certificate that evening.

Robert harrison


20/11/2019

Fast and professional service with certificate available within hours of the survey. Very impressed.

Chris Aylott


16/11/2019
Did you know that we also offer a range of other services?
Water Consumption Calculations
Acoustic Design Solutions