SBEM Calculations for your new build commercial property
We calculate the compliance of your new build commercial property with Part L Building Regulations.
What is an SBEM Calculation?
SBEM Calculations (Simplified Building Energy Model) is a tool that is used to analyse the compliance of your new non-domestic building with Part L of the building regulations (England and Wales) and equivalent regulations in Scotland, Northern Ireland.
The SBEM calculations process is put together by looking at the proposed buildings use of materials, heating system, cooling, hot water, ventilation and lighting services. In addition to this the calculation also looks at what renewable energy sources have been used, such as solar photovoltaic, solar thermal, ground/air-source heating.
Once this data is modelled in our government approved software, we can provide an accurate understanding of what the buildings energy performance and carbon emissions will be. This result is measured against a notional building of the same dimensions hopefully allowing good and innovative design to prevail. By collectively measuring the fabric, services, lighting, renewable and low carbon technologies to a notional building we can allow for some compensation between the different elements.
Who needs SBEM Calculations?
SBEM Calculations are a mandatory requirement for any heated new build commercial property which exceeds 50m2 in size. In addition to new build commercial buildings some renovation and extension projects will require an SBEM calculation as well.
Design Stage:
Building control will require a design stage SBEM calculation to be submitted at the same time as your building regulation application. Building control will not let the building commence without receiving both documents.
As-built stage:
Building control will require both the design stage SBEM Calculation and Commercial EPC once the building has been constructed. Building control will unlikely sign the building off without both documents
Schedule your EPC
We work 24/7 to suit your needs and book appointments to suit your busy schedule. Including evening and weekends appointments.

Assess your plans & specifications
Assess your plans and specifications and make recommendations if applicable.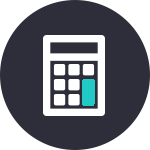 SBEM design stage calculations
Complete the Design Stage SBEM Calculations.
Guidance for pass (if applicable)
If required, we will provide guidance to help you achieve a pass.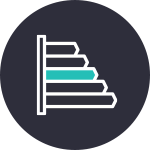 Complete the SBEM calculations & EPC
Complete the As-Built SAP Calculations and EPCs
The documents
Supply you with all SBEM documents to meet your deadlines.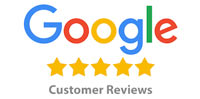 Quick & efficient service, certificate received quickly. Sam was very friendly & knowledgeable. Would use again.

Hannah K


26/03/2022

Nice chap, professional & efficient. Thanks!

Maria


26/03/2022

Quick response and excellent communication throughout.

Ben Riley


09/08/2021

friendly, prompt service, would recommend

lesley poole


09/05/2021

We had our EPC evaluation done recently. The gentleman Ross who we have contacted booked us in quickly in slot that was ideal for us. The evaluation went well and... read more smooth, he has explained step by step what it involves what he is checking and provided us with a recommendation for how to improve things. He was very helpful and professional. Would highly recommend the company!

Joanna Gorzolka


01/04/2020

Brilliant service. Couldn't have provided a better service! We would thoroughly recommend.

Rory Brennan


21/03/2020

Sam was great, we called up and he fitted us in so quickly!! Couldn't reccomend him more!

Amy Brennan


21/03/2020

Fantastic , well organised serviced , from initial enquiry to the epc being carried out , time and date arranged, Ross , was on tine , friendly and helpful ,... read more certificate issued the same day , wouldn't hesitate to recommend this company , thanks very much

Mark Badman


25/01/2020

Great service, very professional and polite. They fitted me in quickly and turned up on time. Got the EPC that day. Will definitely be using them again for other properties

Pandora Blackwell


21/01/2020

Excellent company, friendly, polite and very efficient/fast service. Would highly recommend.

Kelly Parsons


12/12/2019

Very friendly and easy to deal with, one phone call to make arrangements, they came on time, and I had my certificate that evening.

Robert harrison


20/11/2019

Fast and professional service with certificate available within hours of the survey. Very impressed.

Chris Aylott


16/11/2019
Other recommended services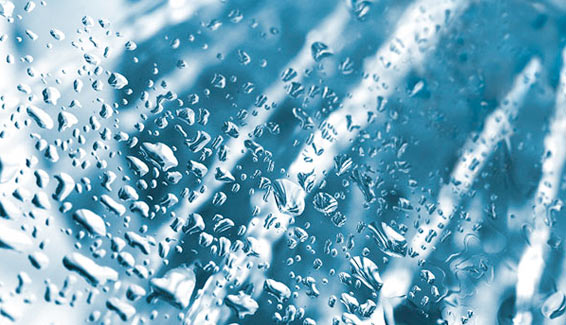 Water Calculations
Contact us for a quote
Our water calculations can be carried out alongside your SAP/EPC calculations providing you with a cost-effective and professional level of service which meets all your building compliance needs.
U-Value Calculation Service
Contact us for a quote
A U-Value calculation is used to quantify the amount of heat that is transferred and lost through any thermal element of a building (walls, floors, roofs).
Air Testing
Contact us for a quote
All new developments in the UK are required to have an air test carried as part Approved Document Part L (England and Wales) and section 6 of the technical handbook (Scotland).
Ventilation Testing
Contact us for a quote
Ventilation Testing is a requirement for all new build developments under Part F of the Building Regulations. 
Focus 360 Energy service the following locations within the UK