SBEM Calculations for New Builds
 SBEM calculations are required for new build commercial properties and new build projects, in order to demonstrate compliance with Part L2A and L2B (and regional equivalents) of the UK Building Regulations/ Standards.
Did you know that we also offer a range of other services?
Water Consumption Calculations
Acoustic Design Solutions
What are SBEM Calculations for new builds?
It is compulsory for your Building Control Officer to receive a Simplified Building Energy Model (SBEM Calculation) prior to the commencement of any new build construction project, in accordance with Approved Document L2A. 
This process is an essential part of the Government's initiative to reduce carbon emissions, increase energy efficiency and combat fuel poverty. The pre-construction SBEM assessment in the building process verifies that the proposed building design satisfies all requirements as outlined in Approved Document L2A, before works continue onsite and any potential changes become impractical.
Your Building Control Officer must be presented with an updated version of the SBEM Calculation once construction is finalised, including all relevant data from the as-constructed stage of the building plans.
Our team of experts are here to provide you with comprehensive support and detailed analysis throughout this process and ensure you have everything necessary for successful sign-off by Building Control.
Why you need a New Build SBEM Calculation
Simplified Building Energy Modelling (SBEM) is a government-approved methodology and the preferred building energy modelling method for assessing energy in new non-residential and non-domestic buildings and new build commercial properties. These commercial SBEM calculations are vital as they demonstrate compliance with the Building Regulation UK Approved Document L2A.
To make this evaluation, by using building energy modelling software, we compare your building's calculated Building Emissions Rate against the Target Emissions Rate.
Understanding precisely how much energy is utilised for a building's heating, air conditioning, and lighting is essential when rating its energy consumption and energy efficiency. It's the amount of carbon dioxide emitted from the structure that determines where it falls on our concise 1-100 scale. The closer to 100, the less carbon emissions and the greener and more energy efficient the building will be!
When are SBEM Calculations required?
At the start and end of a development venture, you'll need an SBEM assessment. Focus 360 Energy is highly qualified to evaluate your plans and construction details, and complete both Design and As-Built Stage calculations.
Design Stage SBEM Calculations should be submitted before the commencement of any building work. This report needs to be sent off to Building Control / Warrant Application – either a Building Control Body or Verifier in Scotland – so they can give approval, which is why it's best to get this done as soon as possible.
And when your construction project is finished, an As-Built SBEM Calculation is necessary for compliance verification. Our team provides reliable expertise during every stage of the process to ensure compliance!
How is a New Build SBEM Calculation worked out?
To ensure every building meets the benchmark of regulation, we set a target emission rate (TER). This is an important measure to pass regulations laid down in Building Regulations Part L. To reach this goal, we calculate and compare the actual building emission rate (BER) with the TER – if it is equal to or lower than the TER, then emissions are in line with regulations. To arrive at these rates, notional values from building regs help establish a baseline for compliance and actual values provide further insight into meeting those requirements.
What steps should be taken to ensure an SBEM Calculations pass?
It's important to take the right steps during the design phase of the building process of new-build commercial properties to get the best outcome from your SBEM calculations. We can help by advising on energy-efficient lighting, the building fabric of the new-build, proper insulation to reduce heat loss, air conditioning suited to the size of your space, an effective heating system and the incorporation of renewable resources such as solar gains, solar PV or wind turbines for example. Plus, there are other factors that should be taken into account. Get in touch with us now for more information – we'd love to hear from you!
What happens if the new building doesn't pass?
We understand that completing an SBEM assessment can at times be a bit daunting, especially if the results come back saying the building does not meet Building Regs requirements.
At Focus 360 Energy we are here to help put your mind at ease. Our expert team of consultants will provide you with an informed understanding as to why the building has failed an SBEM Calculation to meet Part L2A of the Building Regs and advise on how any issues could be resolved.
We won't leave you stranded either; once you have implemented our advice, we can complete another SBEM assessment for you and make sure you are up to date with your Energy Performance Certificate (EPC) and SAP Calculations too.
 If your building includes atria, SBEM Assessments are not appropriate for calculating energy performance. In this case, Dynamic Simulation Modelling should be used to generate the Building Regulations Energy Calculations (BRUKL) report.
This type of dynamic simulation modelling requires more detailed analysis and data input than an SBEM Calculation but gives you a greater degree of accuracy and certainty when it comes to meeting building regs standards.
Let our experts guide you through – we'll make sure you get exactly the info you need from your BRUKL or SBEM report!
Get your New Build SBEM calculation quote today …
Fast Track 24-48 Hour Service available for an additional £95 + VAT
Helpful information you may need to supply?
Floor plans, elevation drawings, section drawings and a site plan.
Construction specification.
Mechanical and electrical specification.
Details of any proposed renewable technology.
What is included?
For every building to pass, it is essential to have access to knowledgeable guidance. Our team of experts can ensure that you get the assistance you need.
SBEM calculations for Design-stage and as-built stage submissions.
Energy Performance Certificates.
Complete our SBEM Calculations checklist and submit it with your quote. Please note: that with multiple commercial buildings, if the construction details vary between plots, a separate SBEM Calculation checklist must be completed for each type. We would be delighted to provide you with an accurate quote once we receive your floor plans. Don't forget to upload them with your quote request!
Frequently Asked Questions
What Does an SBEM Assessment Cover?
We are experts in building services and energy assessments, and we have a thorough understanding of the components that make up the specification of your new build commercial properties building projects. Each element is carefully examined against Building Regulations Part L2 to guarantee it meets all standards. To help you understand what will be reviewed in your SBEM calculations, here are the topics covered:
External Wall Construction/s
External Floor Construction/s
Roof Constructions/s
Glazing and Door specifications
Heating systems and cooling systems
Hot water systems
Ventilation systems
Lighting
Carbon Emissions
Building Fabric
Air permeability
Renewable technologies
With our expertise in this field, we can provide you with peace of mind that these elements meet regulations – allowing you to rest assured that your project is compliant.
What happens if my SBEM Calculations don't meet the required Standards?
It is possible to identify elements of the project that may not meet compliance with Part L2 standards. To ensure minimal cost and hassle, it is recommended to have your assessment undertaken as early in the project as possible.
Your commercial energy assessor can help you navigate the complexities of compliance. We'll review your project design and provide tailored advice on how to achieve maximum efficiency with minimal costs. If you are aiming for higher specs or installing renewable technologies, just let us know—we will incorporate it into our calculations.
Having a commercial energy assessor review your design plans allows them to provide advice on how best to achieve conformity while also taking into consideration any upgrades or renewable technologies you may be implementing. Alternatively, if the project is already built there are still measures that can be implemented such as testing air permeability, installing efficient lighting and adding renewable sources of energy. Your assessor will help you explore all options available ensuring compliance without compromising on cost or complexity.
What are Building Regulations UK Part L2 (BRUKL)
A BRUKL report, which stands for 'Building Regulations UK Limited', is an energy assessment used to demonstrate that a building is compliant with Part L2 of the UK Building Regs. This type of assessment, also known as F10 Form or Energy Performance Certificate (EPC), is required by law whenever a property changes hands and/or undergoes significant works such as refurbishment or extension.
Focus 360 Energy offer comprehensive BRUKL reports that are available via their online quote system. Their services include Residential Property Assessments, Commercial Premises, Retail Units and Commercial Property Assessments, and New Build Services such as SAP Calculations, SBEM Calculations and U-Value Calculations to name just a few.
Are SBEM Calculations the Commercial version of SAP Calculation?
Yes, SBEM Calculations are the Commercial version of SAP Calculation. The Simplified Building Energy Model (SBEM) is a calculation tool used to determine the energy performance rating for commercial buildings in the UK. It is based on a building's construction type and its use and occupancy, which is then used to calculate an energy efficiency rating. This assessment will provide you with an SBEM Certificate and EPC, as well as any other services that may be needed depending on the specific requirements of your project. The aim of this type of assessment is to ensure that your building meets all relevant energy efficiency standards, helping you to save money on energy costs over time.
How do SBEM calculations make my building more energy efficient?
Having an SBEM (Simplified Building Energy Model) assessment can help make your building more energy efficient. An SBEM will provide you with a comprehensive overview of the energy performance of your building, helping to identify potential areas where efficiency improvements could be made. This includes information on how much carbon dioxide is emitted from the building, as well as how much energy is used for heating and cooling purposes.
In addition to providing this information, an SBEM assessment also includes suggestions for cost effective measures which could be implemented in order to improve the energy efficiency of the building. These may include increasing insulation levels, installing more efficient lighting systems or replacing old inefficient appliances with newer models. By making these improvements, you can reduce your overall running costs and save money
Does my New Build Commercial Property need an Air Tightness Test?
If your newly constructed building is over 500m2, it's essential to undertake an air tightness test. The outcome of this test will be used as part of the SBEM Calculations needed for Building Regulations compliance. Rest assured, our team of experts are here to help you make sure everything is in order and up-to-date with the necessary regulations. The Air Test result forms part of the As-Built SBEM calculation. Essentially the lower the air test result, the better the final EPC result will be.
What are Design Stage SBEM Calculations?
Design Stage SBEM Calculations are imperative to complying with Building Regulations/Standards before construction or development projects can begin. The Target Emission Rate (TER) is set at the design stage to ensure that the CO2 emission rate of the building meets the minimum standards for energy performance – based on a notional building which shares similar shape and orientation as your own. We also establish a Building Emission Rate (BER) based on your building plans, which should not exceed the TER; if it does, we are here to help you adjust the designs in order to be compliant.
What are As-Built SBEM Calculations?
Once the construction of your commercial building is complete, submitting an As-Built SBEM Calculation to a Building Control body is essential for building sign off. An EPC can then be generated for sale of leasing requirements. With buildings boasting less than 500m2 in useful floor area, air pressure testing isn't necessary; due to the 15m3/(h.m2) at 50 Pa as part of the Building Emission Rate (BER) calculation. Comparing the Design Stage TER with the BER reveals if any further action needs to be taken – and that's where Focus 360 Energy Ltd come in! Our expertise and consultancy experience guarantee your building will comply with all regulations.
SBEM Calculations for other commercial projects
SBEM Calculations for Commercial New Builds
Focus 360 Energy Consultancy has the expertise and knowledge to help you demonstrate building compliance with Part L2A SBEM Calculations and Energy Performance Certificates for your new build commercial property.

SBEM Calculations for Extensions
Are you in the process of building or planning a large commercial extension? Do you need more design freedom to make it exactly as you envision it? We at Focus 360 Energy Consultancy have the knowledge and skills to improve your building's energy performance and also advise you on renewable energy sources.

Part L2B SBEM Calculations for Conversions
Are you looking to transform the purpose or use of your building? Perhaps you're considering converting an unheated area into a space that can be heated and cooled? Let us help you improve your conversion's energy performance and target emission rate with our expert SBEM Calculations in line with building control.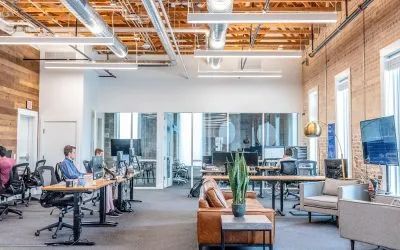 If you are a commercial property or owner, you may have asked yourself, "Do I need a Commercial EPC?" Many commercial buildings in the UK require an Energy Performance Certificate when it is constructed, sold or let. This EPC is displayed in a similar way to that of a...
read more
Why Choose Us?
Professional and reliable
Flexible appointments to suit you
Friendly, practical advice
Same day quote
Dedicated account handler
Booking within 24-48hrs
10 years' experience in the industry
We work with you every step of the way
Affordable pricing
Did you know that we also offer a range of other services?
Water Consumption Calculations
Acoustic Design Solutions