Part L Building Regulation SAP Calculations
Our experienced team of engineers are well-versed in all aspects of energy efficiency, so you can rest assured that whatever the project – whether it's a Part L1A New Build or a Part L1B Conversion or Extension – your home will meet the required standards and be highly efficient. We understand how important trustworthiness, reliability and cost-effectiveness are for our customers, which is why we pride ourselves on delivering superior results every time.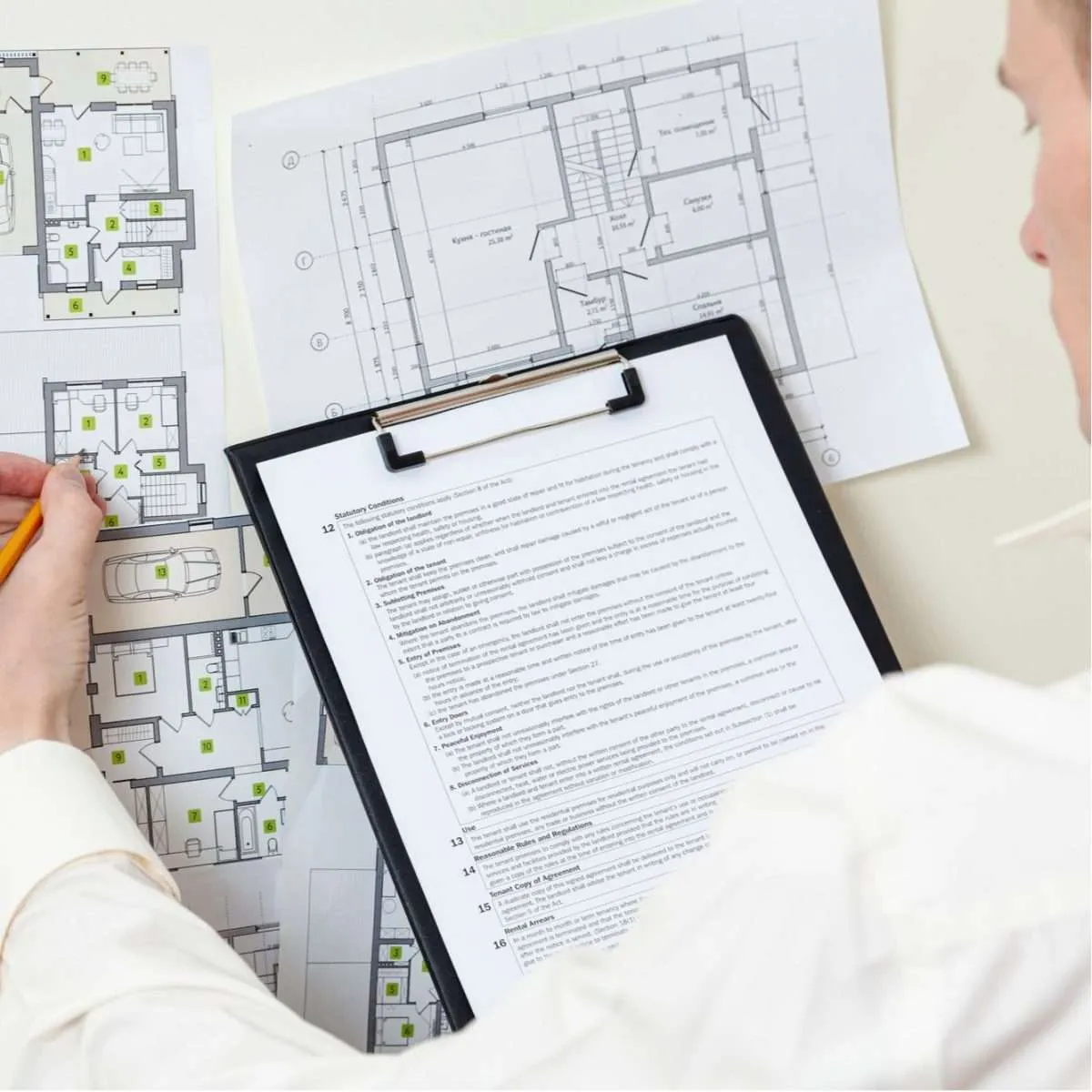 Save up to 50% compared to architects
Services available nationwide. Fast-Track available.
Approved accredited assessors
Fully Automated - Track your order online
What is a Part L SAP Calculation?
Part L SAP Calculations (Standard Assessment Procedure) represent a mandatory component of the Building Regulations, extending to all newly constructed residential properties across the UK. The requirement for a SAP Rating, in accordance with Part L of the building regulations, has been in effect since 1995, making it a well-established practice among most developers.
SAP Calculations serve three primary functions:
– They establish a SAP Rating, which quantifies the energy-related operational expenses associated with a dwelling.
– They provide evidence of adherence to Part L of the building regulations
– They facilitate the generation of an Energy Performance Certificate (EPC).
It is worth noting that SAP calculations may also be necessary for conversions or extensions, albeit with slightly different regulations applying, and Scotland maintains its own requirements.
SAP Calculation Factors
SAP calculations are all about quantifying two crucial factors: the Dwelling Emission Rate (DER) and the Dwelling Fabric Energy Efficiency (DFEE). These numbers lay the groundwork for:
A Target Emissions Rate (TER)
A Target Fabric Energy Efficiency (TFEE) rate
In England, the DER and DFEE values must undercut the TER and TFEE calculations. In Wales and Scotland, the focus is primarily on DER measurements.
If you're planning to sell or rent your property, completing SAP calculations opens the door to generating an Energy Performance Certificate (EPC). This certificate is a legal requirement for all new builds.
Should your SAP calculation reveal that your dwelling emission rate falls short of compliance, fear not! Our assessors are here to provide actionable advice and guidance on any necessary adjustments to enhance your build's energy efficiency, minimise energy consumption, optimise thermal elements, refine ventilation systems, hit CO2 emissions targets, and incorporate renewable technology elements.
Assessing these areas can give your dwelling's energy profile a substantial lift, leading to reduced fuel costs and the acquisition of your coveted energy performance certificate.
Ready to get started, get your quote today
Contact Focus 360 Energy today for a comprehensive SAP Calculation quote. Our easy-to-use online system makes it easy to schedule an assessment and manage your job from start to finish. With our expertise and efficient service, you can complete your SAP Calculation requirements with confidence.
How Much Are SAP Calculations?
SAP Calculations and assessments start at £80 per unit depending on the intricacy of the building and the size.
The cost of our services hinges on the dimensions and intricacy of your dwelling. Our preference is to offer bespoke quotes on a case-by-case basis, ensuring you get the most competitive pricing. Connect with us and share your plans or accredited construction details today! Our energy assessment prices encompass a comprehensive package, covering lodgement and registration fees, expert advice on building regs compliance, iterative improvements, and the issuance of all supporting documentation.
Important Information To Help You Plan For Your SAP Assessment
Important information to help you plan for your SAP assessment
SAP assessments are crucial in helping us understand your design. Ideally, we need accredited construction details and detailed, up-to-date drawings, preferably in electronic format.
We cannot use photographs, rough sketches or water colours! You may be asked to provide a fairly detailed specification for what you are building. This is so we can understand how advanced your design is, what is set in stone, what is flexible and what is completely unknown. Your assessor can then help you fill in the gaps and give some guidance.
To get the best out of your SAP Assessor, it's worth understanding a little about the standard assessment procedure itself. By being informed and educated on what to expect during an assessment, you can help ensure that the process runs smoothly and efficiently.
Schedule your appointment
Now that you've approved your quote in our online portal, you can schedule an appointment with the surveyor.
Assess your plans and specifications
We will provide you with an online questionnaire to complete and are more than happy to coordinate directly with your architect and builder.
SAP Design Stage Calculations
Our expert SAP Assessors will calculate and produce your Design Stage SAP Calculations.
Guidance for pass (if applicable)
If required, we will provide guidance and advice to help you achieve an energy efficiency pass.
Complete your SAP Calculations and EPCs
Our team will complete and publish your As-Built SAP Calculations and EPC Certificates.
Supply your documents
We take care of everything and provide you with all the necessary documents.
SAP Calculations
for all

your building projects
If you are planning a New Build or Conversion, you may need additional services that our experts can assist with, for example Residential Air Testing, Sound Testing, Ventilation Testing, U-Value Calculations, Water Efficiency Calculations, Thermographic Surveys, Energy Performance Certificates, Part O Overheating Calculations, London Plan and Thermal Bridging Calculations.
Get started to day and speak to us about the additional services you may need.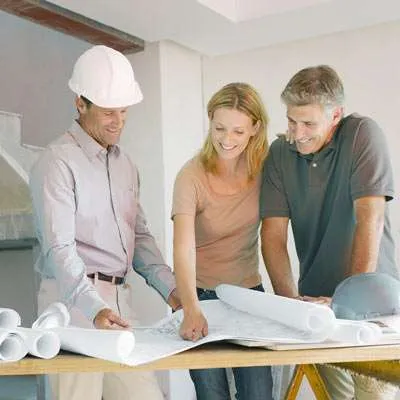 Part L1A
SAP Calculations for New Builds
All new dwellings must now have a SAP calculation performed at design stage in order to demonstrate compliance with Part L1A of the Building Regulations.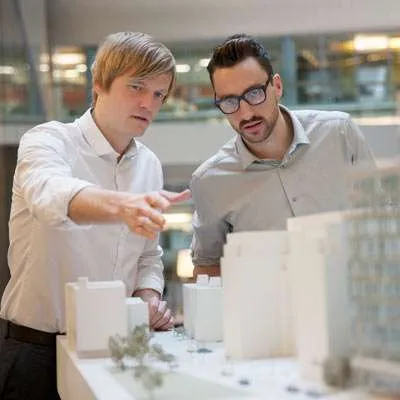 Part L1B
SAP Calculations for Extensions
If you build an extension where the glazing is over 25% of the floor area, then we can undertake SAP Calculations to demonstrate Part L1B Building Regs compliance.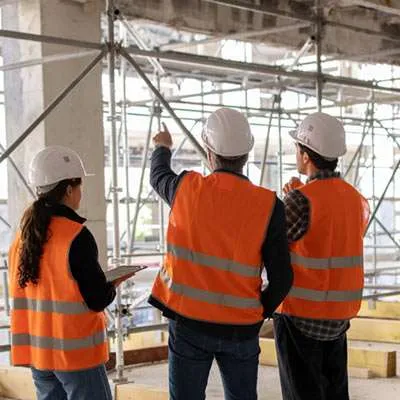 Part L1B
SAP Calculations for Conversion
If you renovate a building such that there has been a material change in use, then we can undertake SAP Calculations to demonstrate Part L1B Building Regs compliance.
Your Ultimate Guide to Party Walls and SAP Have you ever wondered how the concept of party walls and the intricate calculations of SAP intertwine to create energy-efficient homes? Well, wonder no more, because in this comprehensive guide, we'll unravel the mysteries...
Your Ultimate Guide to Party Walls and SAP Have you ever wondered how the concept of party walls and the intricate calculations of SAP intertwine to create energy-efficient homes? Well, wonder no more, because in this comprehensive guide, we'll unravel the mysteries...
Imagine stepping into a home that not only radiates warmth and comfort but also champions energy efficiency, lowering your carbon footprint. In this blog post, we'll explore the realm of SAP Ratings, unraveling the secrets to crafting an energy-efficient haven that...