Part E Building Regulations acoustic

assessments examine the design of interior surfaces, windows and ventilation systems to ensure they meet sound absorption standards. Our experts are here to provide you with knowledgeable guidance so that your property can be equipped with the best soundproofing solutions available.
Did you know that we also offer a range of other services?
 What is Part E Acoustic testing?
Unwanted noise from neighbours can be a huge source of stress in the home. Part E Acoustic testing aim to provide relief from this problem with soundproofing solutions that meet building regulations.  The Building Regulations Part E applies to new builds and conversions in both England and Wales, providing a minimum standard of soundproofing.
Part E 1: Provides protection against sound from separating walls and floors from other parts of the same building and adjoining buildings.
Part E 2: Provides protection against sound internally within a dwelling-house, for example internal walls between a bedroom or a room containing a water closet and other rooms, and internal floors.
Part E 3: Provides protection against reverberation sound in the common internal parts of buildings containing flats or rooms for residential purposes.
The regs cover airborne sound and impact sound – airborne sound resistance must be 45dB for separations between homes (43dB for conversion projects). Internal walls should provide at least 40dB of protection between bedrooms and other living spaces. This level easily muffles normal speech, TV or music sounds. Where there are doors leading into en suite bathrooms, an exception can be made.
For impact sound such as footsteps or dropped objects, the maximum transmittance level is 62dB for new builds (64 dB for conversions). At a development of fewer than 10 dwellings, meeting Part E regulations for soundproofing means testing 2 walls and floors using both airborne and impact testing methods. A small to medium-sized development should include these measures in order to ensure peace of mind for occupants. By following these guidelines, you can rest assured that your home will remain quiet and comfortable regardless of what's happening outside or in other rooms. Our team is here to provide you with the guidance and expertise required to make sure the building meets all necessary criteria.
Sound often follows the path of least resistance, finding its way through small openings like service entry points or vibrating along nails and screws. Even when you take soundproofing measures, noise can still find a route around it! This is known as flanking transmission.
When constructing your home or business, there are several common pathways for noise that you should be aware of:
Fireplace chimneys with open flues between sound-resistant floors
Service entry holes for plumbing pipes and wiring
Double socket outlets on a single wall
Unsealed mortar joints that have gaps and holes
A lack of isolating void between ceiling boards and floor joists
Hard floor coverings without an isolation material beneath them.
By paying attention to these potential sources of unwanted sound, you can ensure your space is as quiet and peaceful as possible.
When should my development be tested?
For optimal success during sound testing, it is beneficial to involve us as early as possible in the development process. However, there are some necessary steps that need to be taken prior to the test that can increase the likelihood of passing. To ensure you meet all requirements, here is a checklist for preparing for sound insulation testing:
All windows and external doors must be installed, glazed and shut properly
The ventilation system should be ready and closed off
Internal doors should be hung correctly
Walls, floors and ceilings should be finished
Install skirting boards, electrical sockets and light switches where applicable
Avoid laying any flooring before impact sound transmission tests take place
Test rooms must remain empty and tidy throughout the procedure
Moreover , please make sure no tradespeople are working in or around either of the dwellings during acoustic testing;
Access to neighbouring properties is required and both require power
Acoustic Design Solutions
Acoustic design modeling is the process of creating computer-generated 3D models or simulations of a space to predict and optimise its acoustic performance. By simulating the acoustic properties of a space before construction or renovation, acoustic design modeling can help designers identify and address potential issues.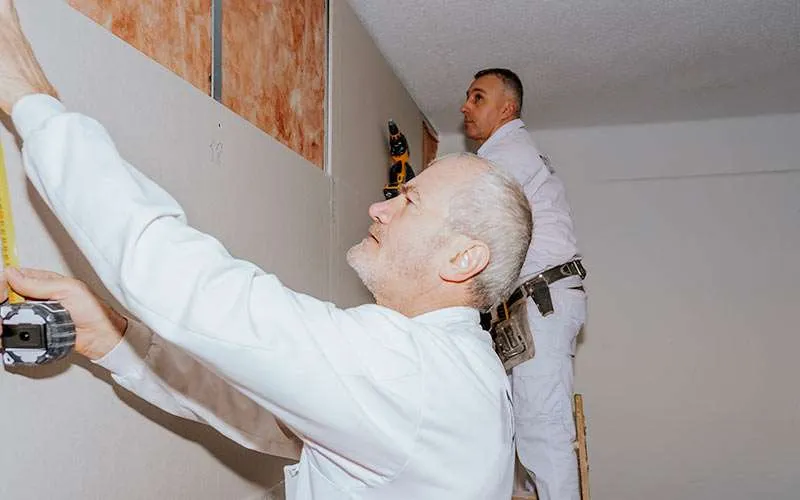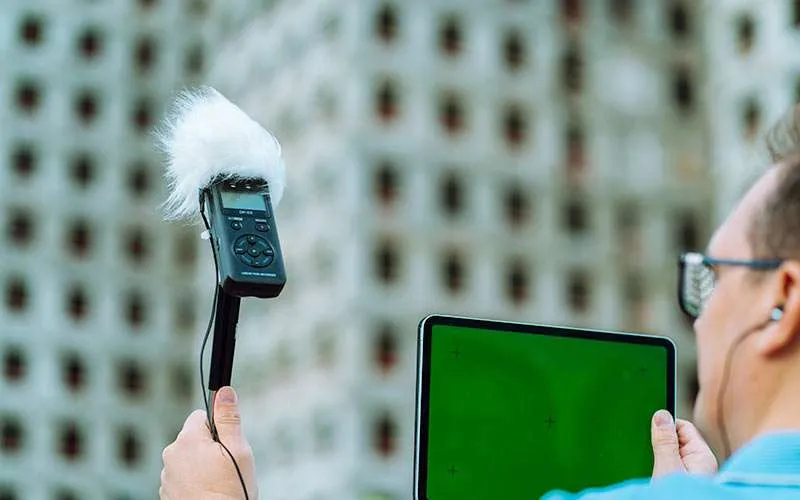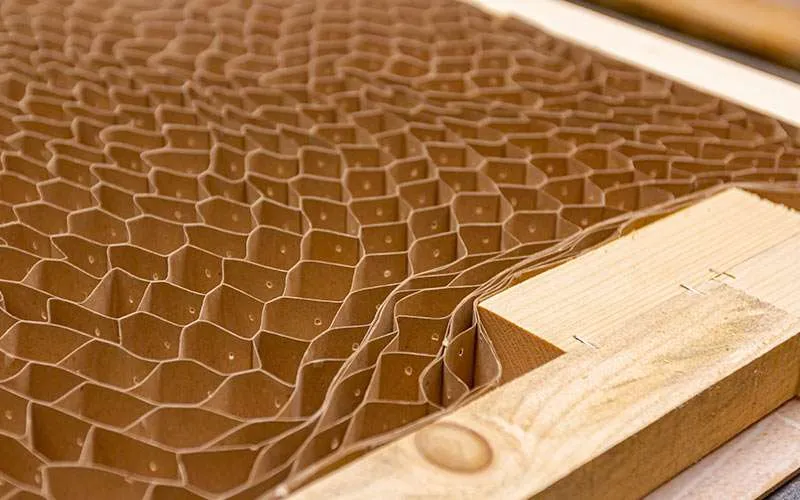 Get your Part E Acoustic Testing quote today …
When is a site ready for testing?
Preparing a site for testing prior to completion of the build is critical, as it allows us to take readings with more accuracy and conduct our tests in a quiet environment. Any background construction noise can easily compromise test results.
Doing so ensures that all installations – from windows and doors to trickle vents and power – are compliant from day one.
What is included?
At the design stage, we provide professional and friendly advice based on our extensive knowledge in acoustic assessments. Our experienced team will help you gain the necessary prior consent for any excess noise levels from the Principal Contractors. We are here to evaluate and ensure that all acoustic performance meets required planning conditions – from workplace noise and vibration assessments to building control sounds insulation testing.
When should my development be tested?
The earlier you get in touch with us, the better chance your development has of passing its sound test. However, there are certain minimum requirements that must be met in order for us to test the sound insulation and improve the chances of your development passing. Some general requirements include:
Windows & external doors must be installed, glazed and closed
Ventilation systems should be installed and closed
Internal doors should be hung
Walls, floors and ceilings must be completed
Skirting boards, electrical sockets and light switches should be fitted
To test Impact sound transmission, there must be no cosmetic flooring fitted
Rooms in which testing is to be carried out should be empty and tidy
No trades should be working in the dwelling during the test
Access to the properties on both sides of the separating partition is required
There must be no noisy operations around the test properties during testing
240v (50Hz) mains power is required within the dwellings
Are you installing hard floor finishes in an existing residential dwelling?
If you're thinking of installing or altering hard or wooden flooring in your leased residential dwelling, it's important to check that your lease allows you to do so first. It's quite common for leases to contain clauses restricting alterations to floor finishes – this usually applies to carpeted floors, but can also include hard or wooden flooring. The wording of these clauses can vary considerably, so it's crucial that you review the clause carefully to make sure you understand the requirements. In most cases, the clause will state that the new floors must provide the same level of sound insulation as the existing floor. Sound testing is typically required before work can begin, in order to determine the existing sound levels.
What is Sound Insulation?
Sound is transmitted through most walls and floors by setting the entire structure into vibration. This vibration generates new sound waves of reduced intensity on the other side.
The passage of sound into one room of a building from a source located in another room or outside the building is termed 'sound transmission'.
Transmission loss or Sound Reduction Index, R dB, is a measure of the effectiveness of a wall, floor, door or other barrier in restricting the passage of sound. The transmission loss varies with frequency and the loss is usually greater at higher frequencies. The unit of measure of sound transmission loss is the decibel (dB). The higher the transmission loss of a wall, the better it functions as a barrier to the passage of unwanted noise.
Airborne and impact sound insulation are two key measures of a building's acoustic performance. Airborne sound insulation prevents sound from passing through walls, ceilings and floors, while impact sound insulation protects against noise generated by footsteps or other impacts. Both are important for ensuring a peaceful and comfortable environment.
What is Airborne Sound Insulation?
Airborne sound insulation is the ability of a material to reduce the transmission of sound through the air. It is an important consideration in the construction of buildings, as it can help to reduce noise pollution both inside and outside the building. There are many different types of materials that can be used for airborne sound insulation, and the most effective type will depend on the specific needs of the project.
What is Impact sound insulation?
Impact sound insulation is a measure of how well a material can absorb sound. It is important for reducing noise pollution in both residential and commercial settings. There are many different types of materials that can be used for impact sound insulation, including foam, fiberglass, and rubber. The best material for a particular application will depend on the type of noise that needs to be reduced, the desired level of sound reduction, and the budget.
What is Weighted Sound Reduction Index Rw?
Weighted Sound Reduction Index Rw is a measure of how much sound is reduced by a material when compared to standard construction materials. It takes into account the frequency of the sound, which means that it can be used to compare different materials. The higher the Rw value, the better the sound reduction.
What is Flanking transmission?
Flanking transmission is the name given to noise that passes around or through building elements such as partitions, doors and windows. It can be a significant source of noise in buildings, particularly in flats and apartments. Flanking noise is often caused by poor construction, inadequate sound insulation or poorly fitting doors and windows. It can also be caused by objects vibrating against each other, such as furniture or household appliances.
Installing hard floor finishes in an existing residential dwelling
If you're considering changing or installing hardwood or wooden flooring in your leased residential dwelling, it's important to make sure that your lease permits it. Many leases restrict such alterations; this applies even when replacing carpeted floors with their hardwood equivalents. The clause can range from simple to complex, so we suggest consulting an acoustic expert for a complete understanding of the required steps.
At Focus 360 Energy, we specialise in assisting clients with navigating these types of clauses and have done so successfully for hundreds of customers already. Our process involves:
Reviewing the lease to understand what is needed to meet compliance requirements
Carrying out baseline sound testing – this includes measuring the existing level of resistance against sound and requires access into your neighbour's flat below for roughly 2.5 hours
Evaluating all data gathered including construction details and room acoustics – using our expertise, we can provide guidance on how best to proceed
Would it be okay to just soundproof the (wall, floor or ceiling) to pass Part E Building Regulations
It depends on the specific requirements of the Part E Building Regulations and the source of the noise being considered. Simply soundproofing a wall, floor, or ceiling may not be enough to meet the standards set out by the regulations if the noise is particularly loud or if it is coming from sources such as outside traffic or neighbouring properties. The Part E Building Regulations require that building elements such as walls, floors, and ceilings meet certain acoustic performance levels to ensure that the indoor environment is suitable for its intended use. To comply with the regulations, it is important to carry out a thorough acoustic assessment of the building and install appropriate sound insulation materials and systems to achieve the required acoustic performance levels. 
How do you test acoustic insulation?
To accurately assess the soundproofing of a wall or partition, we generate white noise in the source room at roughly 100 decibels. Then, by using a microphone that moves around the element being tested, we measure the average sound pressure level on the other side.
How thick should acoustic insulation be?
Our experts recommend that you use 100mm sound insulation slabs between your floor joists for domestic floors that require soundproofing. This meets the standards set by Building Regulations, ensuring you have the best protection from noise.
What insulation is best for acoustics?
If you need a solution to reduce sound from leaving your room, mineral wool insulation can be a great choice! It not only helps to absorb airborne noise, but also effectively dampens the impact of sound.
You may also need these services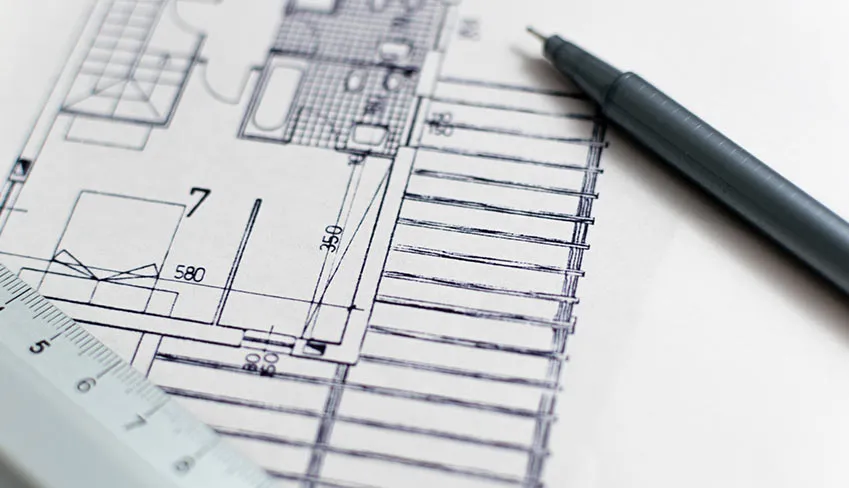 SAP Calculations
From £80
These surveys can be carried out remotely if you upload your plans and complete our simple checklist.
SBEM Calculations
From £200
This involves the use of materials, heating and cooling systems, hot water, lighting and ventilation, taking into account the use of renewable energy options.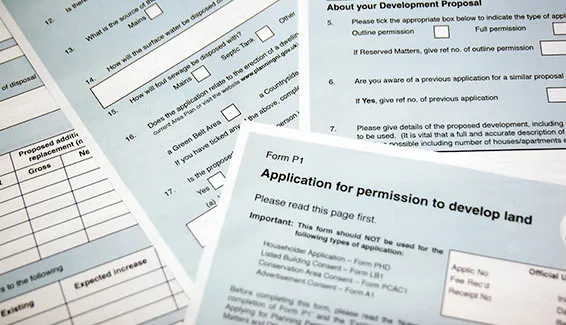 Energy Statements
Contact us for a quote
It's all about helping mitigate the effects of climate change, and we can handle this for anything from small developments to large-scale building projects.
Water Calculations
Contact us for a quote
Ensuring you do not exceed maximum water consumption regulations is important for your compliance and helping to preserve our environment.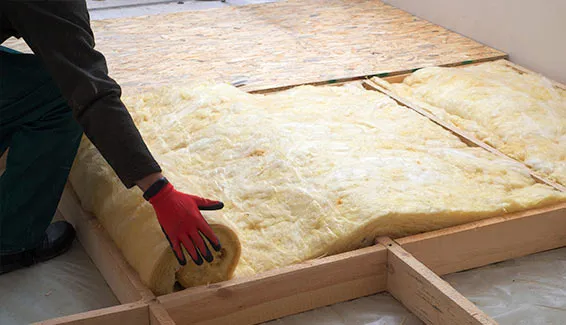 U-Value Calculations
Contact us for a quote
This can help with making improvements to energy efficiency in any type of building.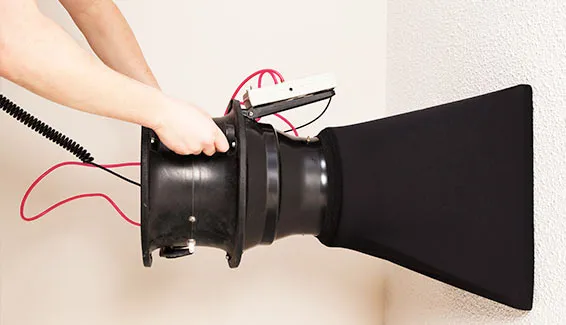 Ventilation Testing
Contact us for a quote
It validates airflow measurements to ensure systems are correctly configured.
Residential Air Testing
Contact us for a quote
This helps determine your property's thermal regulation characteristics for energy efficiency purposes.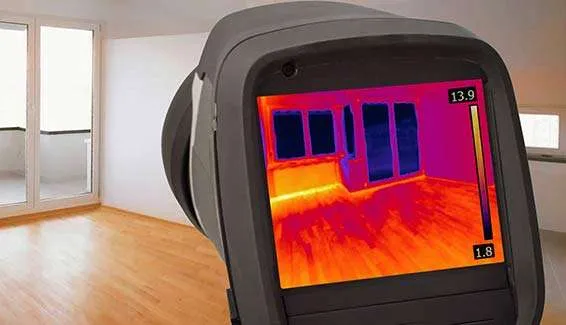 Thermographic Surveys
Contact us for a quote
This type of survey is especially useful for landlords, independent investors, builders, and developers who want to make sure their properties are as energy-efficient as possible.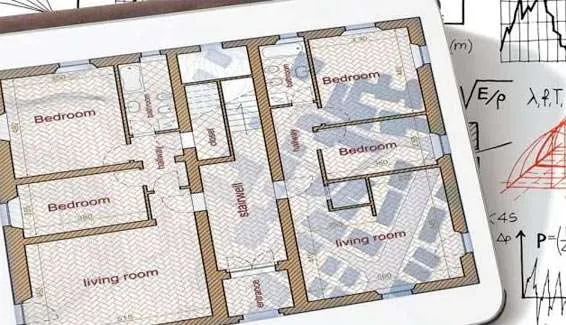 Acoustic Design Solutions
Contact us for a quote
By simulating the acoustic properties of a space before construction or renovation, acoustic design modelling can help designers identify and address potential issues.
Did you know that we also offer a range of other services?