Display Energy Certificates in Croydon
DEC certificates and reports regardless of the size or complexity as there is nothing out of our remit.
Did you know that we also offer a range of other services?
Here are just some of the companies we've worked with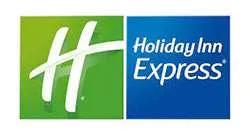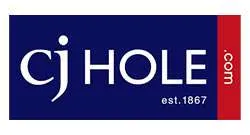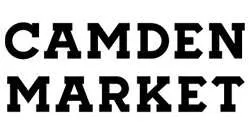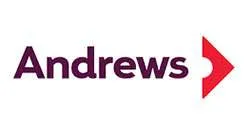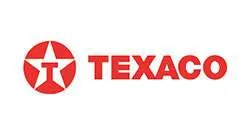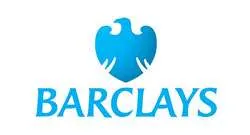 What is a Display Energy Certificate?
All public buildings with a total useful floor area greater than 250m² are obligated to have a Display Energy Certificates (DEC's) and an advisory report.
The certificate is required to be displayed no smaller than A3 in size and must be placed in a prominent location such as the main entrance so that it is easily viewable to the public. Fines can be issued for failing to have a valid Display energy certificate and advisory report.
For all buildings over 1000m², Display energy certificates are valid for one year and need to be renewed annually. For buildings between 250 – 999m² the DECs are valid for 10 years.
The certificate records the energy efficiency of a property and displays the rating on a graph from A-G. The best result you can achieve is an A banding and the worst being G. The rating will be displayed on a graph similar to the labels you see attached to new appliances such as refrigerators and washing machines.
Throughout the UK the Commercial Energy Performance Certificates are produced by using standard methods and assumptions of energy usage which ensures that the energy efficiency rating of one building can easily be compared with another. All display energy certificates must be carried out by an accredited energy surveyor
What we offer
Focus 360 have a strong history in providing Display energy certificates. Our highly qualified building surveyors are well versed in all variations of public buildings and energy industries, which allows us to provide our clients with a sound and detailed service. We will also offer you an individual account manager offering a yearly reminder service to when your assessment is due for renewal.
Professional and reliable
Flexible appointments to suit you
Friendly practical advice
10 years experience in the industry
24 hour turnaround from site visit
Affordable pricing
Looking for a copy of your DEC of want to check whether you are due to expire?
Our Display Energy Certificates process

Schedule your DEC
We work 24/7 to suit your needs and book appointments to suit your busy schedule. Including evening/weekend appointments.

The Assessment
One of our qualified assessors will visit you at your premises. The survey will take typically between 1-2 hours to complete.
Calculations
Our team will calculate and produce your energy performance certificate and outline any improvement recommendations.

Publication
We will publish your DEC to the government register within 24-48 hours of leaving your property and send you a copy directly via email. We will also send you a list of recommendations to help improve the overall rating of your property.
Commonly asked questions about DEC's
What is an advisory report?
The advisory report is document that accompanies the display energy certificate (DEC) and contains a list of recommendations for improving the buildings energy efficiency. The recommendations can range from a zero to low cost measures and also include operational and management changes that could help improve the day to day energy efficiency of the building. As well as this the advisory report will make recommendations for installing low and zero carbon technologies that can vastly improve the energy rating of a given property.
The advisory report is a great tool for assisting the occupier of a property when identifying what can be done to improve the overall energy rating, energy consumption costs and carbon dioxide levels (CO2). For example, building services or Building management
IMPORTANT INFORMATION TO RELAY
DECs and Advisory Reports Validity Periods:
| | | |
| --- | --- | --- |
| Building Size | Display Energy Certificates | Advisory Reports |
| Over 1,000m² | Must be renewed every 1 year | Must be renewed every 7 years |
| 250 to 999m² | Must be renewed every 10 years | Must be renewed every 10 years |
The advisory report accompanies the DEC and contains recommendations for improving the energy performance of the building. The advisory report may contain a range of possible improvements, including cost effective measures that may be implemented to improve the energy performance of the property. The report includes zero and low cost operational and management improvements, possible upgrades to the building fabric or services, and opportunities for the installation of low and zero carbon (LZC) technologies. The report enables the occupier to identify what may be done to improve, for example, building energy management, building services, etc. therefore reducing energy consumption and CO2 emissions.
When is a Display Energy certificate required?
Currently the requirements for DEC's only lie with public buildings, otherwise defined as a building occupied by a public authority or institution providing a public service to a large number of people and therefore frequently visited by those persons.  All public buildings above 250m² require a DEC.
Will I need to provide any information or documentation?
In order to produce a DEC, one year's utility data will be required.  This can be either be copies of the bills or we are happy to contact your utility suppliers on your behalf, with an authorisation letter from yourselves.
Any plans you may have would prove very useful, although this is not essential.  And our assessor will need access to any maintenance records you have.
I hear you need an advisory report, is this true?
Yes, advisory reports are required to accompany any DEC. Unlike the DEC, the advisory report is valid for up to seven years and does not have to be updated annually.
What are the implications of not complying?
Trading Standards can issue penalty charges for non-compliance. The fines currently stand at £500 per building for failure to display a DEC at all times, and £1000 per building for failure to possess or have in control a valid advisory report.
When do I pay?
You do not pay anything until the survey is has been fully carried out and that you are happy with the service. Invoices will be issues at this point.
What is your display energy certificates process?
Upon arrival to the property the energy assessor will introduce themselves and explain the process and carryout out a health & safety risk assessment internally/externally for safety purposes.
Validate and process 12 months' worth of utility invoices which have been supplies by the client
Gather and input data into the government approved software in order to generate and lodge a compliant DEC certificate and report.
Please note that we respect your property at all times and will ensure that it will be left as it was before we attended for our survey.