Nationwide Commercial EPC Assessments for businesses starting from only £95
Focus 360 Energy provide nationwide Commercial EPC Assessments for businesses, landlords, estate agents, local councils and more.
Here are just some of the companies we've worked with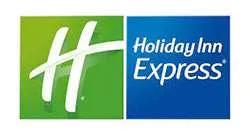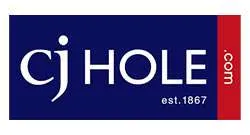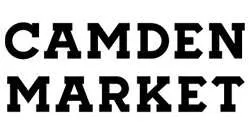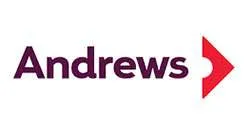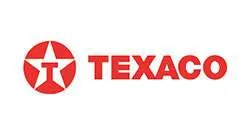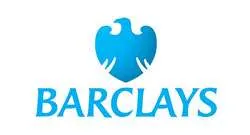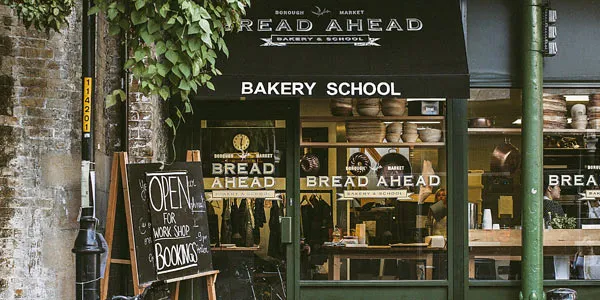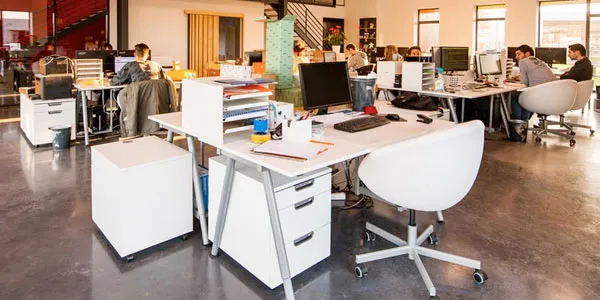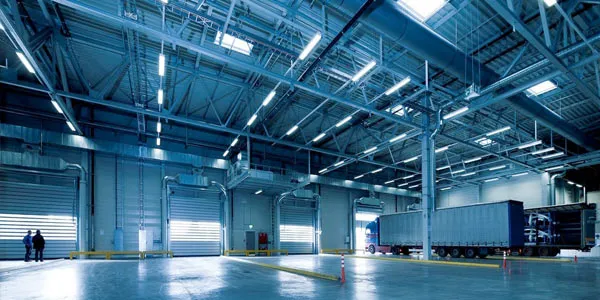 Important news update:
As of April 2023, new law means all commercial rental properties must have an EPC rating of at least E or risk facing financial penalties. Don't worry – we're here to help you make sure your property meets this requirement. Read more …
Contact us today for a quote
What is a Commercial EPC and why do you need one?
Are you considering purchasing or leasing a commercial property? An Energy Performance Certificate (EPC) is essential for any non-domestic building due to it being a legal requirement for marketing or sale, as it provides an informative rating on the energy efficiency from A to G. The higher the rating, the less energy needed and cost-effective your future heating bills will be!
To obtain a Commercial Energy Performance Certificate (EPC), you'll need the help of an accredited, certified non-domestic energy assessor. At Focus 360 Energy we are here to provide you with the knowledge and expertise needed when assessing the energy performance of a building. Your certified assessor can provide a range of services for your property that you may need in addition to your Commercial EPC
What additional services may be needed?
If you need a Commercial EPC, our team of friendly experts are here to help. We can also assist with any additional services that your project may require.
Air Quality Testing
Electrical Condition Reports
Fire Risk Assessments
Asbestos Surveys
TM44 Air Conditioning Surveys
Commercial Legionella Testing
Minimum Energy Efficiency Standards (MEES)
How much is a Commercial EPC certificate?
Commercial Calculations and assessments start from £95 per unit depending on the intricacy of the building and the size.
When considering the cost of an energy performance certificate, it's typically cheaper to assess a single property such as a warehouse compared to one with multiple spaces like an office that includes various rooms and areas.
Our team is on-hand to provide expert advice should you have any questions or need more information.
Discounts may be available for multiple units and repeat custom.
Duplications of units of the same type. POA.
Our Commercial EPC Process

Schedule your EPC
We work 24/7 to suit your needs and book appointments to suit your busy schedule. Including evening and weekends appointments.
The Assessment
One of our qualified EPC assessors will visit you at your premises. The survey will take typically between 1-2 hours to complete.

Calculations
Our team will calculate and produce your energy performance certificate and outline any improvement recommendations.

Publication
We will publish your Commercial EPC to the government register within 24-48 hours of leaving your property and send you a copy directly via email.
Frequently Asked Questions
When is a Commercial Energy Performance Certificate required?
A Commercial Energy Performance Certificate (CEPC) is required when a building is constructed, sold, or leased. The CEPC provides information on the energy performance commercial properties, including their energy efficiency and carbon emissions. This information can be used to help improve the energy efficiency of the building and reduce its environmental impact. The CEPC is valid for 10 years, after which it must be updated.
Your property's EPC rating needs to be available to potential buyers as soon as you start to market your property for sale or rent. EPC Certificates became a regulatory requirement in April 2008.  You must get an approved Commercial Energy assessor to produce a Commercial EPC.
Commercial EPC Certificates are a legal requirement on all commercial properties that are either being sold, built, or rented, and must be provided to a prospective buyer or tenant free of charge by property owners.
How long is a commercial EPC valid for?
As a commercial landlord, you need to ensure that your property meets energy efficiency standards for tenancies and the sale of your building. You can rest assured that an existing EPC does not automatically have to be renewed upon its expiration – but it is required if you are planning to renew a tenancy agreement or create a new one.
What is your Energy Performance Certificate process?
Upon arrival to the property, our energy assessors will introduce themselves and explain the process and carryout out a health & safety risk assessment internally/externally for safety purposes.
The assessor will require access to all areas of the building to complete our epc assessments for you.
The assessor will draw a sketch plan of the overall floor area of the property. Once this is done he will collect information about the building. This will include plans, dimensions of the building, its purpose, the number of floors, the amount and type of glazing (i.e. single or double glazing), the heating systems and the fuel used.
Please note that we respect your property at all times and will ensure that it will be left as it was before we attended for our survey.
Once completed, the assessor will compile the recommendation report inline with the currnet epc regulations and send it to you along with your new Commercial EPC Certificate which will state your building's energy rating.
Should I display my commercial EPC certificate?
If your business meets all of the three requirements listed below, it's time to display your EPC by fixing it to a wall that is easily visible!
Your premises must have:
• A total floor area greater than 500 square metres
• Regular visits from members of the public
• An Energy Performance Certificate (EPC) produced for sale, rental or construction.
Do I need a commercial EPC?
It's important to follow the Commercial Energy Performance Certificate (EPC) guidelines or you could be faced with a substantial penalty. The amount of the penalties depends on how long the property has been let out and its rateable value:
If it has been rented for three months or less, then 10% of the rateable value applies, ranging from £5,000 up to a maximum of £50,000.
If it's been let out for more than three months, then 20% of the rateable value is applicable; this can range from £10,000 up to a maximum penalty of £150,000.
Providing incorrect information to dodge an EPC assessment can result in fines as high as £5,000 – so make sure not to take any chances!
What are the penalties for not having an EPC?
The penalty for not having a valid commercial energy performance certificate available to a prospective buyer or tenant is usually fixed £750.00. However, 12.5 percent of the rateable value of the building can also be charged. Penalties that can be applied under this formula can range from £500 and are capped at £5,000
When do I pay for my survey?
You do not pay anything until the survey is has been fully carried out and that you are happy with the service. Invoices will be issues at this point.
What commercial properties are exempt from EPC?
It's good to know that an EPC certificate isn't necessary in all commercial buildings. If your property falls into one of the following categories, you can rest assured that it's exempt from needing an EPC:
Places of worship
temporary buildings with usage for less than two years,
single buildings with a total floor space less than 50 square metres and certain industrial sites, workshops and agricultural non-residential buildings which don't use a lot of energy can be exempt.
If the premises is due to be demolished or let under a tenancy between six months and 99 years or rented out for less than four months within any given year – then you are also not required to get an EPC certificate.
Plus, if any changes made would devalue your building there is a 'devaluation' exemption which allows you to avoid making these changes – though it does have to be registered ahead of time on the exemptions register and will last for five years once done so.
Are EPCs required for listed commercial buildings?
If your commercial property is a listed building, as per the National Heritage List for England, then you don't need an EPC certificate. This is because energy improvements may alter the character and appearance of the building in an unacceptable way. With that said, it's important to be well-informed on this requirement to ensure compliance with regulations.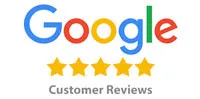 With Over 100 Reviews, We are Energy Performance Certificate Experts
Quick & efficient service, certificate received quickly. Sam was very friendly & knowledgeable. Would use again.

Hannah K


26/03/2022

Nice chap, professional & efficient. Thanks!

Maria


26/03/2022

Quick response and excellent communication throughout.

Ben Riley


09/08/2021

friendly, prompt service, would recommend

lesley poole


09/05/2021

We had our EPC evaluation done recently. The gentleman Ross who we have contacted booked us in quickly in slot that was ideal for us. The evaluation went well and... read more smooth, he has explained step by step what it involves what he is checking and provided us with a recommendation for how to improve things. He was very helpful and professional. Would highly recommend the company!

Joanna Gorzolka


01/04/2020

Brilliant service. Couldn't have provided a better service! We would thoroughly recommend.

Rory Brennan


21/03/2020

Sam was great, we called up and he fitted us in so quickly!! Couldn't reccomend him more!

Amy Brennan


21/03/2020

Fantastic , well organised serviced , from initial enquiry to the epc being carried out , time and date arranged, Ross , was on tine , friendly and helpful ,... read more certificate issued the same day , wouldn't hesitate to recommend this company , thanks very much

Mark Badman


25/01/2020

Great service, very professional and polite. They fitted me in quickly and turned up on time. Got the EPC that day. Will definitely be using them again for other... read more properties

Pandora Blackwell


21/01/2020

Excellent company, friendly, polite and very efficient/fast service. Would highly recommend.

Kelly Parsons


12/12/2019

Very friendly and easy to deal with, one phone call to make arrangements, they came on time, and I had my certificate that evening.

Robert harrison


20/11/2019

Fast and professional service with certificate available within hours of the survey. Very impressed.

Chris Aylott


16/11/2019