What is PAT testing?
Portable appliance testing (PAT testing) is a term that is generally used to describe the process of ensuring electrical appliances and equipment are safe to use. Many items' defects are easy to spot from a visual examination, but some may only be found after a full test is carried out. The procedure of the test includes earth continuity, lead polarity and insulation resistance.
Not all appliances require a full test carrying out on them. Some items only require a reduced test called a PAT insulation test.
Once the PAT test has been completed, every item should be labelled as "Passed" = Green label or "failed" = Red label and a record is kept of the results.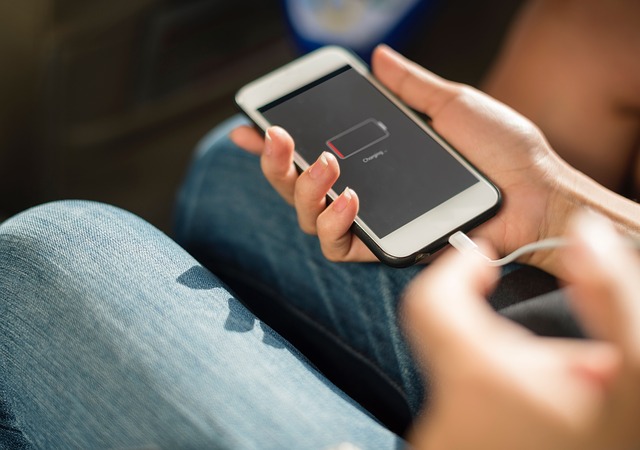 PAT testing in Bristol for commerical and residential purposes
What we offer
Focus 360 have 10 years' experience offering PAT testing all over the UK and work with a vast number of clients on a repetitive basis. Our qualified staff use the latest technology to ensure they get the job done to the highest standards and are always punctual, efficient and friendly. We work flexible hours to suit your needs and always ensure that we offer minimum disruption to you.
Our services are great value and we are confident that once you use us once you won't need to look for a PAT testing service again.
Professional and reliable
Flexible appointments to suit you
Friendly practical advice
10 years experience in the industry
24 hour turnaround from site visit
1. Schedule your PAT test
We work 24/7 to suit your needs and book appointments to suit your busy schedule. Including evening and weekends appointments.
2. The Assessment
One of our qualified assessors will visit you at your premises. The survey will take typically between 30 minutes – 4 hours to complete depending on the property type, time setting up equipment and site access.
3. Calculations
Our team will calculate the results on site and will be able to let you know whether the test has passed or failed. Certificates can usually be issued on the same day, where required. Short-form reports with certificates are typically sent within 2 working days.
4. Publication
PAT test reports and sent typically sent within 2 working days of the survey being passed and completed.
Commonly asked questions about PAT testing
Is PAT testing a legal obligation?
No. Not legally, but UK legislation does state that a commercial business premises must ensure that all electrical equipment is kept in a safe condition at all times, therefore posing no risk to staff.
Carrying out a PAT is one of the most effective ways of ensuring this, especially for high risk or large commercial premises. As a result, the PAT test has become standard practice for most business owners and authorities.
What are the penalties?
Depending on the severity of the situation a court can hand down up to a 2 years' imprisonment and an unlimited financial penalty.
Who is responsible for electrical appliance testing?
The owner or employer is responsible electrical appliance testing. 
In large corporations usually, there will be a "competent person" is often appointed by the employer. This person will then be responsible for ensuring that the company is compliant.
What items should be PAT tested?
There are main two categories which determine which items need to be tested. These are.
The "electrical class" of the item
The "category" of the item
What are electrical classes or how do I know which my item belongs to?
There are three main categories to be aware of are listed as "Class 1, Class 2 and Class 3". Class 1 being the most dangerous and Class 3 being the least risk. All electrical items will fall in to one of the above.
The class that an electrical item falls into determines whether it will require a full PAT test or not.
Class 1 = Items always require a full PAT test
This type of item only has basic insulation and relies solely on the earth for protection.
Class 2 = Items require an PAT insulation test
This type of item has insulation and does not only supply on the earthing mechanism, therefore it is safer 
Class 3 = Are not required to be tested
This type of items are often low voltage and are the safest of all. The accompanying wall charger mat require a PAT test.  
Examples of Class 1 appliances:
Class 1 appliances carry this symbol:

The following appliances are usually (but not always) electrical class 1:
Floorstanding printers
Photocopiers
Vending machines
Industrial machinery
Desktop computers
Washing machines
Tumble dryers
Fridges/ Freezers
Dishwashers
Microwaves
Toasters
Kettles
Irons
Electric heaters
Laptop cables
Mobile phone chargers
Extension leads
Examples of Class 2 appliances:
Class 2 appliances carry this symbol:

The following appliances are usually (but not always) electrical class 2:
Desktop printers
Hedge trimmers
Lawnmowers
Drills
Food mixers
Lamps
Televisions
DVD players
CD players
Hairdryers
Hair straighteners
Examples of Class 3 appliances:
Class 3 appliances carry this symbol: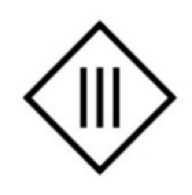 The following appliances are electrical class 3:
Laptops
Mobile phone chargers
Torches
Cameras
How often should I be having items PAT tested?
There is no hard line rule to how frequently you should be having PAT tests carried out. Remember the Pat test is not a legal requirement, but it is your responsibility as a business owner to ensure that your staff members are safe at work. The levels of precaution should be assessed based on the level of risk
The main criteria for assessing how frequently a test should be carried out.
The Risk level a specific item poses
The class of the electrical equipment
The category of the appliance.
How at risk is my business? Low, medium or high risk?
PAT testing – Electrical risk level by business environment
Environment
Risk level
Why?
Offices, shops and hotels
Low
Electrical items are rarely moved and so are less likely to be damaged. There is very little specialist equipment on site.
Schools
Low-Medium
Electrical items are rarely moved and there is little specialist equipment, however the occupants (children) are more prone to accidents and causing damage.
Hospitals
Low-Medium
There is a large amount of electrical equipment on site that is used frequently, often in a fast-paced environment, and is therefore more subject to wear and tear, damage or misuse.

Industrial buildings

Such as factories, commercial kitchens and workshops

Medium
Occupants are often working to tight schedules and regularly use a wide variety of different types of appliance, meaning there is greater chance of accidents and damage.

Where equipment is being used by the public

Such as gyms and arcades

High
It is considerably more difficult to monitor use of electrical appliances and so there is a vastly increased risk of human error.
Construction sites
Extremely High
The tough and sometimes chaotic environment of construction sites plus the frequent use of hand-held tools means they are exceptionally high risk environments.