Expert L2 Commercial Air Pressure Testing Services
Our comprehensive commercial air pressure testing services provide you with accurate insights into air leakage and air tightness. With over a decade of experience in the industry, we're committed to enhancing your building's performance and sustainability to help meet the requirements set out in Approved Document L2 of The Building Regulations for any new constructions or existing commercial properties.
Did you know that we also offer a range of other services?
Water Consumption Calculations
Acoustic Design Solutions
Unveiling Air Leakage for Enhanced Efficiency for Commercial Buildings
Ensuring Building Compliance
Maintaining compliance with building regulations is essential, and our commercial air pressure tests are designed to assist you in this endeavor. Our dedicated account handlers guide you through the process, ensuring your property meets the required standards.
The Power of Air Tightness
Discover the potential of improved air tightness through our specialized air leakage testing. Our skilled technicians employ cutting-edge techniques to pinpoint areas of concern, helping you save energy and reduce operational costs.
Your Energy Efficiency Journey with Focus 360 Energy
Tailored Appointments and Practical Advice
We understand your busy schedule, which is why we offer flexible appointments that suit your convenience. Our experts provide not only technical insights but also friendly and practical advice to enhance your building's energy efficiency.
Swift and Transparent Solutions
No more waiting around for quotes. Experience the convenience of our same-day quote service. We value your time and aim to provide transparent pricing for our high-quality commercial air pressure tests.
Seamless Booking Process
Your time is valuable, and we respect that. With Focus 360 Energy, you can book your commercial air pressure test within 24-48 hours. Efficiency meets expertise for a hassle-free experience.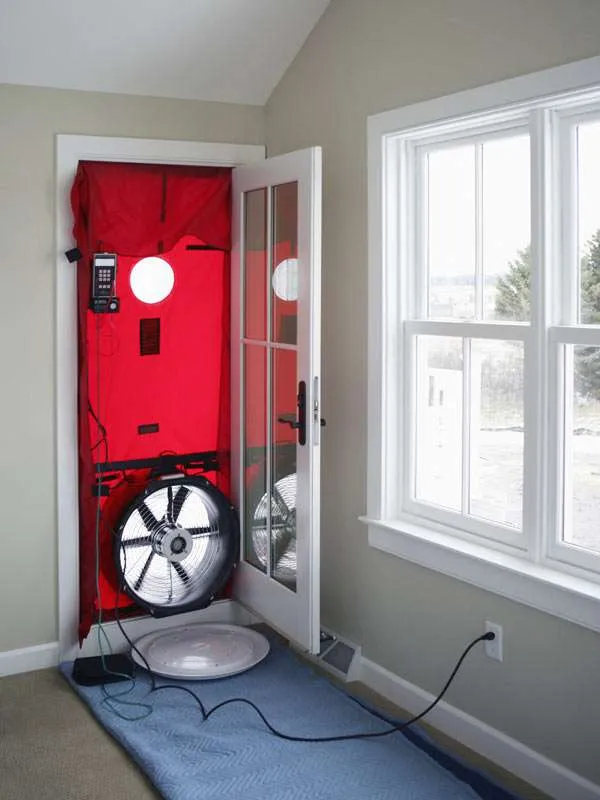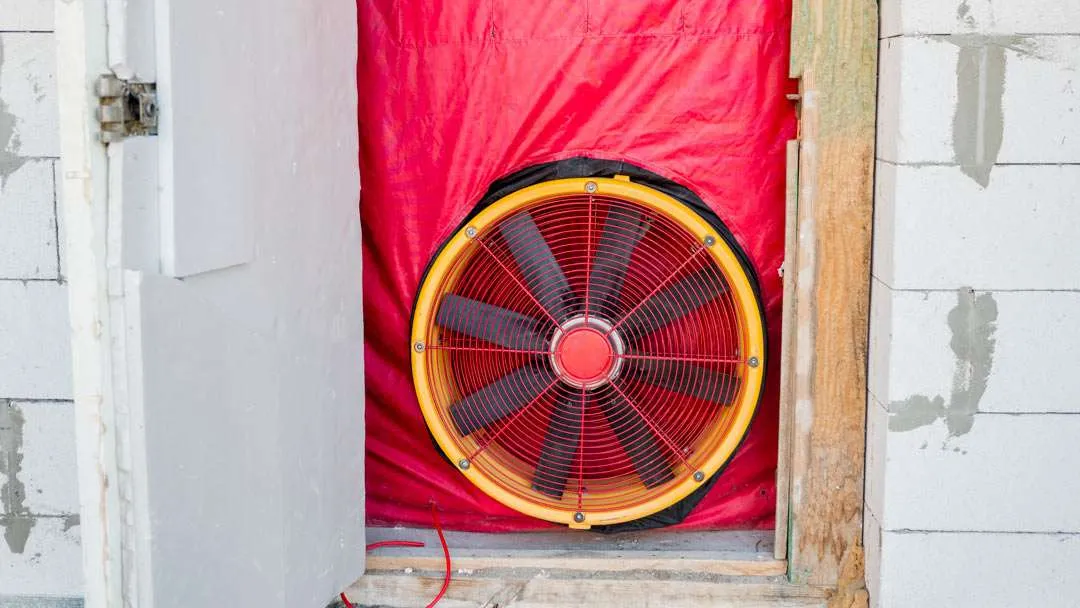 10 Years of Commercial Air Pressure Testing
Benefit from our extensive 10 years' experience in delivering energy-efficient solutions. We've helped numerous businesses enhance their buildings' performance, reduce carbon footprint, and improve indoor comfort.
Cost-Effective Sustainability
Achieving energy efficiency shouldn't break the bank. Our services combine affordability with excellence, making it easier for you to invest in a sustainable future for your commercial property.
What is commercial air pressure testing?
As part of the current Building Regulations (Approved Document L: Volume 2), commercial air pressure testing – also known as non-domestic air tightness testing – is a requirement for new build constructions and large extensions. Fortunately, in the UK we have CIBSE TM23, which is based on BS EN 13829:2001 'Thermal Performance of Buildings – Determination of Air Permeability of buildings – Fan pressurisation method', to guide us through the procedure.
This ensures that all buildings are appropriately airtight; preventing uncontrolled flows of air (infiltrations or draughts) from entering through any gaps or cracks in the building fabric.
With superior air tightness come various benefits for your building, such as reduced heating costs, lowered carbon emissions, and a smaller requirement for Heating and Ventilation systems (HVAC). You can also enjoy greater comfort levels for occupants due to improved air quality. In fact, research has suggested that up to 40% of heat loss from buildings are caused by inadequate air tightness.
The 'blower door test' is an industry-standard method for testing the air tightness of a home. A blower machine is mounted at the main entrance of the building (as pictured) to measure how much air leaks from inside. Thermal imaging tools are then used to pinpoint any loss of airflow.
Before and after the commercial air pressure test, we measure several environmental factors such as temperature, barometric pressure and wind speed to ensure that everything is in an optimal condition for your safety and convenience. In England and Wales, the Building Regulations in Volume 2 of the Approved Document L require that any commercial property undergoing an air pressure or an air tightness test should achieve a Permeability Result no higher than 8.00 m3/h/m2 at a 50 pascal pressure differential.
Our experienced team of professionals will take their time to make sure the job is done right. We can guarantee that any unexpected issues will be addressed without compromising quality. We are committed to providing you with trusted and knowledgeable service!
How to improve a buildings air tightness
Be sure to follow the Communities and Local Government's recommended construction methods. Seal any gaps around pipes and cables when they penetrate walls, ceilings, or floors. Make sure that you apply mastic and caulking correctly during drylining; failing to seal joints with the ceiling or floor can result in air leaks.
Don't forget to draught proof doors and windows – it's a great way of preventing energy loss! Additionally, ensuring service hatches fit neatly into their frames is important, as well as adding draught stripping between the hatch and frame. Finally, repair damage to mortar joints and fill any holes in external walls for an airtight build.
What happens in the event of a fail?
It's very likely that you'll get a first-time pass. However, if this isn't the case, we'll assess where the issues are and outline potential solutions. If our assessment shows immediate improvements can be made we won't charge you any extra to retest. If more time is needed to resolve the problem, one of our test engineers will come back at another day/time once all work has been done.
For complete peace of mind, why not ask us for a design review before building begins? Our experts are always on hand with advice and support throughout your project too.
Get your Commercial Air Pressure calculation quote today …
Helpful information you may need to supply?
Floor plans, elevation drawings, section drawings and a site plan.
Please download our checklist below for full details of the steps you need to take to prepare for the testing.
What is included?
We have a 91% FIRST TIME pass rate and will always try and do what we can on site to achieve a compliant test.
Air Test Certificate
First Time building Regulations signed off
FREE Diagnostics within the time Limit
Complete our Commercial Air Testing Calculations checklist and submit it with your quote. 
Why Choose Us?
Professional and reliable
Flexible appointments to suit you
Friendly, practical advice
Same day quote
Dedicated account handler
Booking within 24-48hrs
10 years' experience in the industry
We work with you every step of the way
Affordable pricing