Assessment of Fire Risk for all types of building in Portsmouth
We work with you every step of the way. With over 10 years' experience, we are the experts you can trust.
Are you looking for fire risk assessments Portsmouth?…
Who needs a Fire Risk Assessment?
Assessments will reduce the risk of fire on your premises and help reduce the chance of any potential fire affecting an adjacent building. If you are a landlord or an owner/occupier of business, non-domestic or residential premises, who is responsible for fire safety, or persons running a B&B, guesthouse, Let or Self-catering property you will need an assessment. Focus 360 Energy can advise you on the survey requirements for your property.
What happens at a Survey?
The main purpose of a Fire Survey is to provide a report identifying fire hazards and sources of ignition, fuel and oxygen.
Existing fire saftey measures will be inspected and compared to the recomendations made by the surveyor.
We will provide a written report detailing all sources and levels of risk, highlighting areas where improvements / intervention is urgently required.
A Fire Risk Assessment is a Legal Requirement
Depending on the type of property and its use, compliance is mandatory. Focus 360 Energy can give you help and advice or or your local fire/council authority, will also be able to advise. 
Non-compliance with the regulations can result in large fines or even a prison sentence. In cases where a risk exists and it is not being managed, Fire Authorities have a statutory duty to enforce compliance with the Regulations and they may serve a notice on you.
Fire Survey Assessments
To get a quote for a Fire Risk Survey for your property simply give us a call on 0333 772 7398, or alternatively complete the form at the top of the page. We will ask for some genral information to be able to provide you with a price for the survey as follows:
Full address of your property
What the buildings is used for
Approximate floor area
Number of floors
A copy of any floor plans you may have
The occupancy number of the property
Contact us today for a quote
Why Choose Us?
Experienced, recommended & approved fire risk assessors
Single or multi-site assessments
Any type of building
Stay compliant with the fire safety law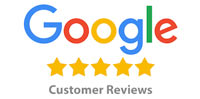 Quick & efficient service, certificate received quickly. Sam was very friendly & knowledgeable. Would use again.

Hannah K


26/03/2022

Nice chap, professional & efficient. Thanks!

Maria


26/03/2022

Quick response and excellent communication throughout.

Ben Riley


09/08/2021

friendly, prompt service, would recommend

lesley poole


09/05/2021

We had our EPC evaluation done recently. The gentleman Ross who we have contacted booked us in quickly in slot that was ideal for us. The evaluation went well and... read more smooth, he has explained step by step what it involves what he is checking and provided us with a recommendation for how to improve things. He was very helpful and professional. Would highly recommend the company!

Joanna Gorzolka


01/04/2020

Brilliant service. Couldn't have provided a better service! We would thoroughly recommend.

Rory Brennan


21/03/2020

Sam was great, we called up and he fitted us in so quickly!! Couldn't reccomend him more!

Amy Brennan


21/03/2020

Fantastic , well organised serviced , from initial enquiry to the epc being carried out , time and date arranged, Ross , was on tine , friendly and helpful ,... read more certificate issued the same day , wouldn't hesitate to recommend this company , thanks very much

Mark Badman


25/01/2020

Great service, very professional and polite. They fitted me in quickly and turned up on time. Got the EPC that day. Will definitely be using them again for other properties

Pandora Blackwell


21/01/2020

Excellent company, friendly, polite and very efficient/fast service. Would highly recommend.

Kelly Parsons


12/12/2019

Very friendly and easy to deal with, one phone call to make arrangements, they came on time, and I had my certificate that evening.

Robert harrison


20/11/2019

Fast and professional service with certificate available within hours of the survey. Very impressed.

Chris Aylott


16/11/2019