Commercial Gas Safety Certificate – CP17
As a landlord, managing agent or employer with commercial properties, you have a responsibility to ensure the safety of your gas appliances. That's why it's important to get a qualified Gas Safe engineer to undertake routine inspections and issue you with an up-to-date Commercial Gas Safe Certificate CP17. 
Did you know that we also offer a range of other services?
Who needs a Commercial Gas Safety Certificate?
As the Duty Holders and Letting Agents of commercial rented property, you have a legal obligation to ensure that a Commercial Gas Safe Certificate CP17 or Landlord Gas Safety Check, Inspection & maintenance is carried out annually. We understand this responsibility and are here to help. Our team of qualified and registered Gas Safe Engineers can perform these thorough assessments on any type of commercial building – from Offices, Retail & Industrial Units, Pubs & Restaurants, Nursing Homes and Factories to Schools, Colleges, Health Centers and Doctors Surgeries; not forgetting Farms and Agriculture too!
To meet the requirements of the Gas Safety Regulations your Commercial Gas Safe Certificate check must be completed by an experienced professional – which is why we are confident in providing a comprehensive service with our own certifed personnel. Once all checks have been completed they will generate a Commercial Gas Safe Certificate CP17 for your peace-of-mind. Focus 360 Energy are here as your knowledgeable guides through the entire process – so don't hesitate to reach out with any questions or queries you may have.
What is a Commercial Gas Safety Certificate – CP17?
A CP17 Commercial Gas Safety Check is a legal requirement for commercial buildings to ensure the gas appliances, installations and pipework are in a safe condition to use. This check is necessary by law for all commercial properties where gas appliances are used, such as offices, shops, hotels, schools, hospitals, and restaurants. The CP17 certificate confirms that the gas appliances have been tested and inspected by a Gas Safe registered engineer to make sure they comply with current safety regulations. During the check, the engineer will examine all gas appliances, flues and pipework to identify any potential gas leaks or carbon monoxide risks.
If any issues are identified, the engineer will provide advice on how to rectify the problem and ensure your gas system is safe to use. Commercial properties must obtain a new CP17 certificate annually to meet legal requirements and to ensure ongoing safety compliance.
Why do I need a Commercial Gas Safety Certificate?
As a commercial Landlord, Duty Holder or Managing Agent, you have the responsibility to uphold the health and safety of your tenants and guests in your properties. To ensure the well-being of those who enter your building, it is essential that annual gas safety checks are conducted reliably. If not done so, hefty penalties including fines and even imprisonment can be imposed.
Legally speaking, fire detection systems must be present in every commercial property and need to be tested on a weekly basis as well as serviced at least twice per year. If a business such as a Fast Food Premises, Pub or Restaurant requires an extra layer of protection from fires, an automatic fire detection system is recommended by experts.
The Gas Safety Regulations should never be overlooked; otherwise serious repercussions could occur such as a fine up to £5000.00 for noncompliance.
What information is needed for a Commercial Gas Safety Certificate inspection?
In order to ensure the highest standards of safety, our gas engineers will fully inspect all gas appliances within your commercial property. To ensure that we have accounted for every appliance, we recommend providing us with a detailed list before the inspection.
CP17 Gas Safety reviews are typically performed between 10 and 12 months since the previous certification (if the building has been continuously tenanted). This means it is important to let us know when the last check was conducted in order for us to complete this process before its expiry date.
Please inform your tenant and arrange an appropriate time slot in case it's necessary to turn off the gas supply – although this is rare.
Benefits of Regular Appliance Maintenance
We make sure that your building, its occupants and employees are up to date with all the latest legal requirements. Your fuel efficiency can be enhanced and your equipment's lifespan extended too, in addition to increased reliability and fewer breakdowns! The Gas Safety (Installation and Use) Regulations 1998 requires us to do our utmost to maintain a safe environment for everyone involved.
Part F 35 of this statute demands that all gas appliances, pipework or flues be checked every twelve months for safety purposes. In accordance with Part F 36(3)(a), these checks must ensure that no risk is posed to any person on the premises. And when they have been inspected – as per Part F 35(3)(c) – we'll document it in a record which will be retained securely.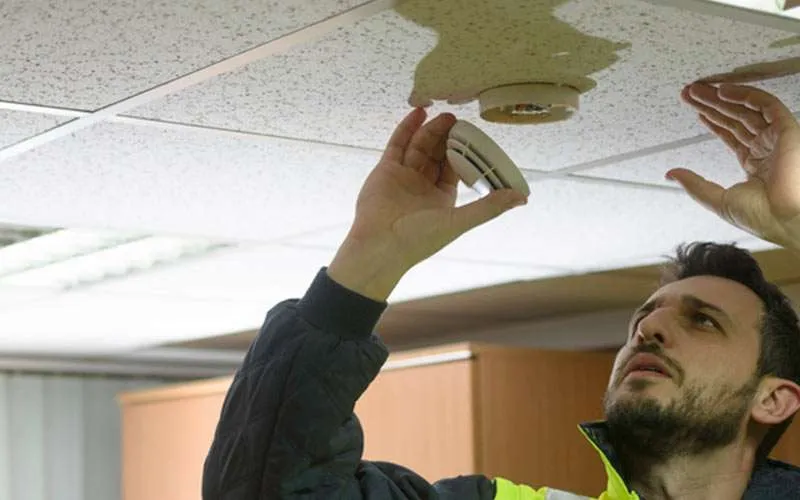 Why Choose Us?
Professional and reliable
Flexible appointments to suit you
Friendly, practical advice
Same day quote
Dedicated account handler
Booking within 24-48hr