Examples of commercial virtual tours
3D virtual tours are perfect for the hospitality sector along with other commercial sectors. Take a look at some of the examples below to explore what our virtual tours can do for you.
Examples of residential virtual tours
Estate agents can benefit hugely from our virtual tours by letting their potential buyers walk through the property without even leaving their home. See how our tours and mattertags can really boost you property marketing by exploring the examples below: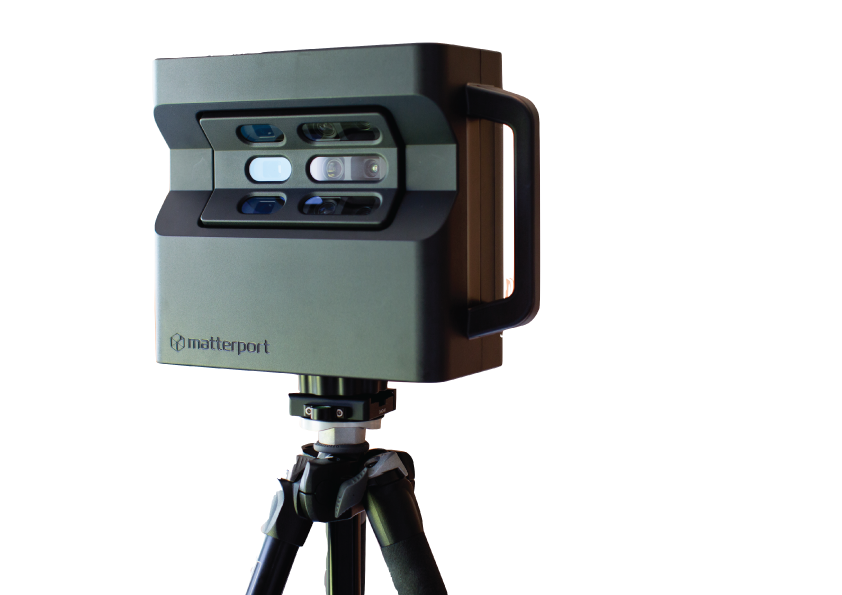 Our all in one Matterport camera
We use the latest innovations, bringing your locations to life in virtual reality & 360°
3D Showcase
An opportunity to explore your space in 3D with our industry-leading interactive space, used for both web and mobile, in high res 4K visuals.
Find out more about 3D virtual tours
Virtual Reality
Immersive virtual reality experiences for use with professional VR headsets.
Find out more about VR experiences
3D Measurements
Our Matterport camera measures any space with 99% accuracy, making it ideal for floor plans and reflected ceiling plans.
Find out more about the Matterport camera
Delivery of your virtual tour within 48 Hours of scanning your space
Real world measurements accurate within 1%
Integration with Google Street View (for commercial spaces)
Easy sharing via embedded URL
Publish straight to Google Street View
Matterport's immersive virtual experiences can be published to the Google Street View platform.