Commercial Thermographic Building Surveys
Commercial thermographic surveys are an affordable and efficient way to improve the energy efficiency of your building.
Did you know that we also offer a range of other services?
Here are just some of the companies we've worked with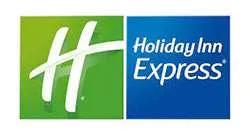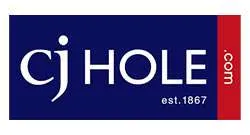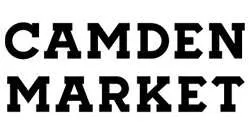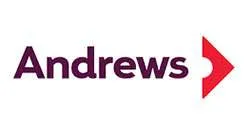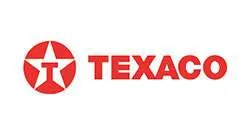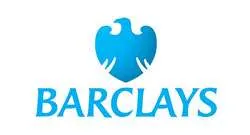 What is a commercial thermographic survey?
If you are a commercial or private landlord, estate agent, local authority, builder, developer, or architect, then you know how important it is to keep your buildings in excellent condition. Unfortunately, many building owners and portfolio managers fail to carry out sufficient maintenance to protect their assets from degradation. That's where can help with a thermographic survey.
A commercial thermographic survey is an assessment of a building's thermal performance. It can be used to identify areas where heat is being lost, or where there are potential draughts or air leakage. The survey is carried out using a thermal imaging camera, which produces a heat map of the building. This can then be used to make recommendations for improving the thermal performance of the building.
As one of the leading providers of Commercial Building Thermography and Non-Destructive Surveying techniques, we provide a range of services across the United Kingdom including highly detailed Thermal Imaging Surveys to ensure that your buildings remain in excellent condition and that any small heat loss problems are detected early and remedied quickly. Correction of unseen air leakage defects is made easy with common faults such as flat roof leaks, cladding defects, delaminating render, defective windows and heat loss all being detected early through the use of high resolution thermography. 
In addition to our Thermal Imaging Surveys we can also provide a range of other tests and surveys like Air Tightness Testing, Aerial Surveys, Borescopic Surveys, Ferroscan Surveys and Flat Roof Tests which can also help to highlight building defects.  This means that potential problems can be detected and corrected early, before they become major structural issues. Upon completion of each project, a full and comprehensive inspection report is produced which contains all of the necessary information for making informed decisions about the repair or replacement of building components. We can also provide services to help you with building regulations.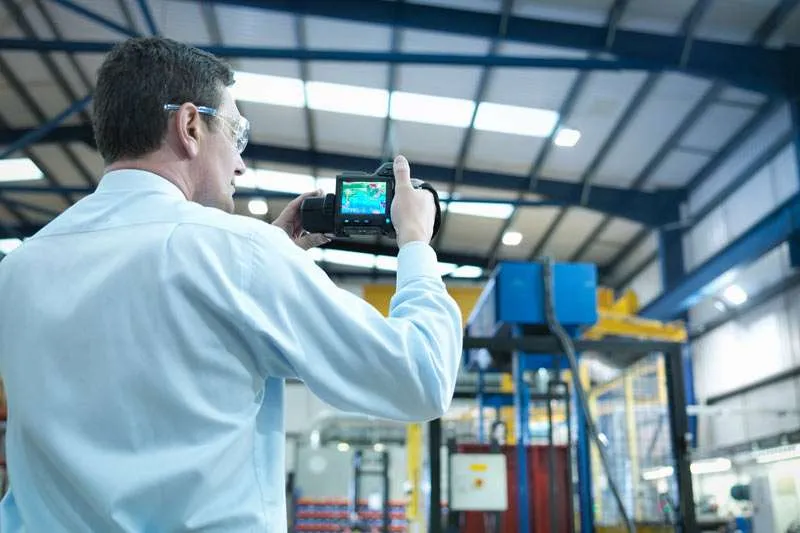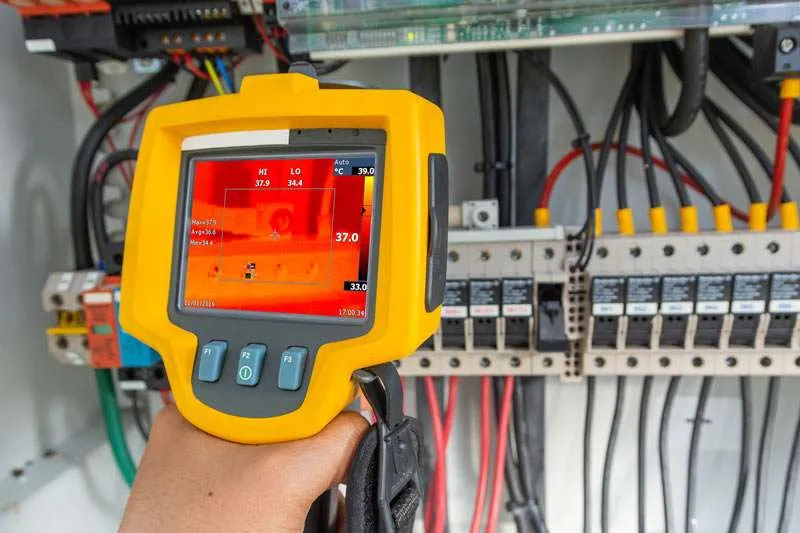 BREEAM thermographic surveys
BREEAM is the world's leading assessment method for sustainable buildings. In order to achieve a high BREEAM rating, thermographic surveys are often used to assess the thermal performance of a building. As such, the weather forecast has to be closely monitored in the lead up to the survey so as to get the best chance of compliance. If the weather forecast changes on the day to show worsening conditions (higher wind speeds etc), then it is in our interest to delay the survey, even if it is just by a few hours.
As these requirements can give a very small window of opportunity, an internal survey is often preferential to eliminate some of the weather influences. BREEAM thermographic surveys are a key part of ensuring compliance with energy efficiency regulations. Our team of experts are on hand to provide a fast and efficient service, ensuring that your property meets all the necessary requirements.
With our years of experience, we can provide an accurate assessment of your property's energy performance, helping you to make the necessary improvements.
Thermographic survey for electrical systems
A heat loss survey can be used to identify potential problems with electrical components and systems, such as overloaded circuits, faulty breakers, and damaged insulation.
Thermographic roof surveys
Focus 360 Energy offer a thermographic roof survey service using drones, which is an easy and efficient way to assess the condition of your roof. This type of survey can identify areas of heat loss, air leakage and insulation defects, allowing you to make necessary repairs or improvements.
Focus 360 Energy surveyors are all trained and PCN certified by the British Institute of Non-destructive Testing (BINDT). PCN is the most established training and certification scheme throughout the UK for thermographers. With over 10 years' experience your Thermographic needs are in good hands.

Thermal Imaging Explained
What can Thermal Imaging Surveys be used for?
Since all objects above Absolute Zero emit Infra-red Energy, Thermography can be used to study an object's surface temperature over time and identify any changes and heat loss. This is especially useful for spotting unusual patterns.
Thermal imaging cameras make it easy to see warm objects against a cooler background, making humans and other warm-blooded animals visible day or night. This makes Thermography particularly valuable for building investigations, non destructive testing, electrical and mechanical maintenance, etc.
What can I expect from commissioning a Thermographic Survey?
A thermal imaging survey can help you detect and identify unseen defects in your home or office. Using state-of-the-art thermal imaging equipment and expert surveying techniques, our team at Focus 360 Energy can pinpoint many common problems, such as poor building detail, overheating electrical circuits, air leakage and excess friction in mechanical components.
At the end of each project, we provide a comprehensive inspection report that includes visual and thermal images of any defects we have identified, as well as an explanation of each image and recommendations on how to remedy any problems. So if you're looking for a reliable way to keep your property in top condition, be sure to give us a call!
I've heard Thermal Imaging has to be done at night, is this true?
Generally speaking, an internal imaging survey can be done at any time. However, external imaging must be carried out after dark to get the most accurate results. The instruments we use detect Infra-red Radiation. If we were to carry out an external inspection during the daytime, the imaging system would pick up a large amount of "artificial" radiation or energy from sunlight. This phenomenon is known as Solar Gain and leads to inaccurate results.
Can a Thermal Imaging Camera see through things – i.e walls, clothes, etc?
No, thermal imaging cameras cannot see through walls or clothes. This is a common misconception perpetuated by Hollywood. Although thermal imaging cameras can detect energy emitted from the surface of an object, they can only see the surface of the object, not what is behind it.
Is Thermal Imaging Dangerous?
No, a thermal imaging survey is not dangerous. The camera does not emit any radiation; it simply detects and records infrared radiation emitted by objects.
How can I trust the information from a Thermographic Report?
When it comes to energy assessment services, it is important that you choose a reputable and experienced company like Focus 360 Energy. We have a team of qualified assessors who use the latest technology and equipment to carry out thermographic reports. This ensures that the information contained in the report is accurate and reliable.
Can anyone become a Thermographer?
No, in order to become a thermographer you must first complete a certified training course which will teach you how to use thermal imaging equipment and understand the concepts of infrared thermography. Once you have completed the course, you will be able to apply for certification from the British Institute of Non-Destructive Testing (BINDT).
Can I rent a Thermal Imaging Camera and do it myself?
No, you cannot rent a Thermal Imaging Camera and do it yourself. You need to be a qualified professional in order to carry out these types of assessments.
Are Thermographic Surveys required for Building Regulations?
Thermographic surveys are generally not required by building regulations, but they can be useful tools for identifying and addressing problems with a building's thermal performance or electrical systems. If you are considering a thermographic survey for your building, it is a good idea to consult with a qualified professional to determine the best approach for your specific needs.
What are the benefits of a thermographic survey report?
Thermographic surveys will detect:
Lack of insulation (small or large areas)
Poorly installed insulation
Poorly sealed/leaky  doors and windows
Heat loss areas through flooring either due to lack of insulation, damaged solid floors, poorly fitted suspended flooring etc
Leaking pipes
Heating system not getting to temperature/poor radiator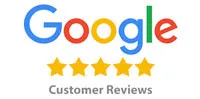 Quick & efficient service, certificate received quickly. Sam was very friendly & knowledgeable. Would use again.

Hannah K


26/03/2022

Nice chap, professional & efficient. Thanks!

Maria


26/03/2022

Quick response and excellent communication throughout.

Ben Riley


09/08/2021

friendly, prompt service, would recommend

lesley poole


09/05/2021

We had our EPC evaluation done recently. The gentleman Ross who we have contacted booked us in quickly in slot that was ideal for us. The evaluation went well and... read more smooth, he has explained step by step what it involves what he is checking and provided us with a recommendation for how to improve things. He was very helpful and professional. Would highly recommend the company!

Joanna Gorzolka


01/04/2020

Brilliant service. Couldn't have provided a better service! We would thoroughly recommend.

Rory Brennan


21/03/2020

Sam was great, we called up and he fitted us in so quickly!! Couldn't reccomend him more!

Amy Brennan


21/03/2020

Fantastic , well organised serviced , from initial enquiry to the epc being carried out , time and date arranged, Ross , was on tine , friendly and helpful ,... read more certificate issued the same day , wouldn't hesitate to recommend this company , thanks very much

Mark Badman


25/01/2020

Great service, very professional and polite. They fitted me in quickly and turned up on time. Got the EPC that day. Will definitely be using them again for other... read more properties

Pandora Blackwell


21/01/2020

Excellent company, friendly, polite and very efficient/fast service. Would highly recommend.

Kelly Parsons


12/12/2019

Very friendly and easy to deal with, one phone call to make arrangements, they came on time, and I had my certificate that evening.

Robert harrison


20/11/2019

Fast and professional service with certificate available within hours of the survey. Very impressed.

Chris Aylott


16/11/2019