SAP Calculations for Existing Properties
As a leading provider of SAP Calculations for existing properties, Focus 360 Energy is here to help you meet building regulations and improve energy efficiency. Whether you're planning a new build, extension, or conversion, our team of expert SAP assessors will ensure compliance and provide accurate calculations.
Save up to 50% compared to architects
Services available nationwide. Fast-Track available.
Approved accredited assessors
Fully Automated - Track your order online
What are SAP Calculations?
SAP Calculations, also known as the Standard Assessment Procedure, are a key requirement for demonstrating the energy performance of buildings. They are used to assess the environmental impact of properties and determine their compliance with building regulations. By conducting SAP Calculations, we can help you optimise energy efficiency, reduce carbon emissions, and ensure sustainable construction practices
Cost of SAP Calculation
At Focus 360 Energy, we understand the importance of transparency when it comes to cost. That's why we provide a bespoke quotation for SAP Calculations based on the unique requirements of your project. Our fees for SAP Calculation are competitive, and we offer flexible pricing options to accommodate different budgets. Contact us today for a cost-effective energy assessment.
Additional Services
At Focus 360 Energy, our mission is clear: to facilitate carbon footprint reduction, sustainable energy solutions, and building energy efficiency. While SAP calculations are a vital part of the process, we offer a full turnkey service that encompasses sustainability consulting and energy consultancy. We are with you every step of the way, ensuring your project not only meets regulatory requirements but also makes a significant contribution to a more sustainable and energy-efficient world.
Ready to get started, get your quote today
Contact Focus 360 Energy today for a comprehensive SAP Calculation quote. Our easy-to-use online system makes it easy to schedule an assessment and manage your job from start to finish. With our expertise and efficient service, you can complete your SAP Calculation requirements with confidence.
How does the SAP Process Work?
The SAP process involves a series of steps to assess, calculate, and provide guidance on energy performance. Our SAP assessors will review your building plans, analyse the data, and complete the necessary documents for compliance. With our thorough approach and attention to detail, you can ensure that your project meets the required standards.
If you're considering a change of use for your existing property, SAP Calculations are essential. They not only assess the energy performance and compliance of buildings for new builds, extensions, and conversions but also provide valuable guidance for change-of-use projects. Contact our experienced SAP assessors at Focus 360 Energy today for a comprehensive assessment and bespoke quotation.
SAP Calculation Quote Checklist
When requesting a SAP Calculation quote, it's important to provide accurate information and the necessary documents. To streamline the process, here's a checklist of what you'll need:
Building plans: Provide detailed plans and specifications of the property.
Multiple dwellings: If applicable, indicate the number of dwellings in the building.
Project timeline: Let us know your desired schedule for the SAP assessment.
Any specific requirements: If you have any specific needs or questions, include them in your request.
Focus 360 Energy: Your trusted partner in Sustainable Energy Solutions
We excel in providing accurate SAP calculations to ensure your project complies with regulatory requirements.
At Focus 360 Energy, we understand that the journey toward sustainability and energy efficiency in the built environment is not a solitary one. It's a complex process that demands a holistic approach and a deep commitment to reducing carbon footprints. That's why we offer a comprehensive and turnkey energy consultancy service that goes beyond the mere provision of SAP (Standard Assessment Procedure) calculations.
SAP Calculations are a vital component of Sustainability
SAP Calculations are a crucial starting point in the construction and renovation of energy-efficient buildings. They provide a standardised method for assessing the energy performance of residential structures, helping developers and homeowners meet building regulations and reduce their environmental impact.
More than just calculations
However, our commitment to your project doesn't end with SAP calculations. We recognise that sustainable development involves a spectrum of services, all interconnected to create environmentally responsible and energy-efficient structures. Our range of services extends beyond SAP calculations to encompass sustainability consulting and comprehensive energy consultancy.
Sustainability Consultants that guide your sustainability journey
Our team of experienced sustainability consultants is dedicated to guiding you through every step of your sustainability journey. They work closely with you to develop a customised strategy that aligns with your goals, budget, and timeline. Whether you're aiming to achieve green building certifications like LEED or BREEAM, reduce energy consumption, or incorporate renewable energy solutions, our sustainability consultants are here to help.
Maximising efficiency and minimising costs
Energy efficiency is at the core of sustainable development. Our energy consultancy services focus on optimising the energy performance of your building, identifying areas for improvement, and recommending practical solutions. We help you select sustainable materials, implement energy-efficient systems, and design smart building controls to reduce operational costs and environmental impact.
Your partner every step of the way
Throughout your project, Focus 360 Energy is more than just a service provider; we are your partner in sustainability. We collaborate with architects, builders, and project managers to integrate energy-efficient design and construction principles seamlessly. Our experts ensure that your project aligns with local building codes and environmental standards, paving the way for a greener and more efficient future.
To get the best out of your SAP Assessor, it's worth understanding a little about the standard assessment procedure itself. By being informed and educated on what to expect during an assessment, you can help ensure that the process runs smoothly and efficiently.
Schedule your appointment
Now that you've approved your quote in our online portal, you can schedule an appointment with the surveyor.
Assess your plans and specifications
We will provide you with an online questionnaire to complete and are more than happy to coordinate directly with your architect and builder.
SAP Design Stage Calculations
Our expert SAP Assessors will calculate and produce your Design Stage SAP Calculations.
Guidance for pass (if applicable)
If required, we will provide guidance and advice to help you achieve an energy efficiency pass.
Complete your SAP Calculations and EPCs
Our team will complete and publish your As-Built SAP Calculations and EPC Certificates.
Supply your documents
We take care of everything and provide you with all the necessary documents.
SAP Calculations
for all

your building projects
If you are planning a New Build or Conversion, you may need additional services that our experts can assist with, for example Residential Air Testing, Sound Testing, Ventilation Testing, U-Value Calculations, Water Efficiency Calculations, Thermographic Surveys, Energy Performance Certificates, Part O Overheating Calculations, London Plan and Thermal Bridging Calculations.
Get started to day and speak to us about the additional services you may need.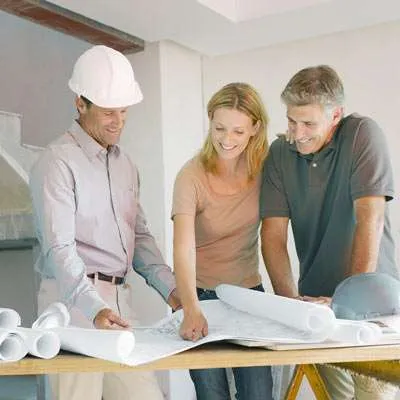 Part L1A
SAP Calculations for New Builds
All new dwellings must now have a SAP calculation performed at design stage in order to demonstrate compliance with Part L1A of the Building Regulations.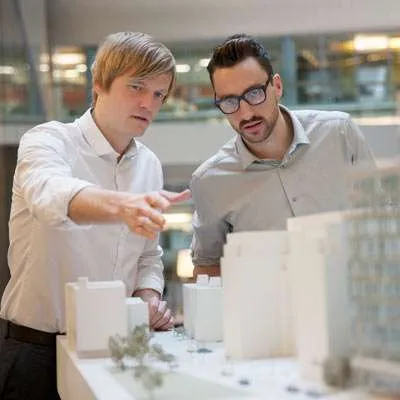 Part L1B
SAP Calculations for Extensions
If you build an extension where the glazing is over 25% of the floor area, then we can undertake SAP Calculations to demonstrate Part L1B Building Regs compliance.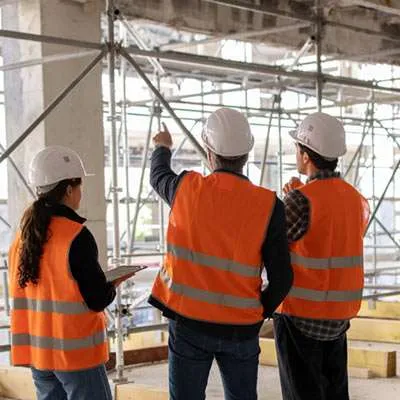 Part L1B
SAP Calculations for Conversion
If you renovate a building such that there has been a material change in use, then we can undertake SAP Calculations to demonstrate Part L1B Building Regs compliance.
Frequently Asked Questions
Can SAP Calculations be done for existing properties?
Yes, SAP Calculations can be done for existing properties. Our team of SAP assessors specialises in providing accurate calculations and assessments for existing buildings, helping you meet building regulations and improve energy efficiency.

What are the benefits of SAP Calculations?
SAP Calculations offer several benefits, including:
1. Compliance with building regulations: SAP Calculations ensure that your project meets the necessary energy performance standards set by building regulations.
2. Energy efficiency optimization: By conducting SAP Calculations, you can identify areas for improvement and optimize energy efficiency in your property.
3. Environmental sustainability: SAP Calculations help reduce carbon emissions and promote sustainable construction practices, contributing to a greener future.
How long does a SAP Calculation take?
The duration of a SAP Calculation depends on the complexity of the project and the availability of accurate data. Generally, it takes a few days to complete the assessment once all the required information is available. Our team will work efficiently to deliver the results within the agreed timeline.

Can I use SAP Calculations to assess the energy performance of my property?
Yes, SAP Calculations are an effective way to assess the energy performance of your property. By conducting a comprehensive analysis of energy usage, insulation, heating systems, and more, SAP Calculations provide valuable insights into energy efficiency and help identify areas for improvement.
How much does a SAP Calculation cost?
The cost of a SAP Calculation depends on various factors, such as the size and complexity of the property. At Focus 360 Energy, we provide bespoke quotations based on your project requirements. Contact us today to get a personalised cost estimate for your SAP Calculation.
Will I need SAP Calculations
ou will require SAP calculations whether you are extending, converting or changing the use of a property.  You will need to ensure that your specifications meet the requirements of building control.
Building a new property
Changing the use of an existing property (e.g, a barn conversion, commercial building to residential)
Extensions with more than 25% glazing
Opening up the main house to an existing conservatory
Extension where the extension is more than 50% of the original property wall area
Garage conversions
If requested by building control
This checklist is not exhaustive. If you're unsure whether you need them contact us today for further information.
Get your SAP Calculation Quote today …
We encourage you to fill out our SAP Calculations checklist and submit it with your quote. Our team is dedicated to delivering results within 5-7 working days of receiving the completed checklist. We will need you to upload your building plans to provide a quote. Get in touch if you need any help or guidance along the way!
Please note that with multiple dwellings, if the construction details vary between plots, a separate SAP Calculation checklist must be completed for each type.
Your Ultimate Guide to Party Walls and SAP Have you ever wondered how the concept of party walls and the intricate calculations of SAP intertwine to create energy-efficient homes? Well, wonder no more, because in this comprehensive guide, we'll unravel the mysteries...
Your Ultimate Guide to Party Walls and SAP Have you ever wondered how the concept of party walls and the intricate calculations of SAP intertwine to create energy-efficient homes? Well, wonder no more, because in this comprehensive guide, we'll unravel the mysteries...
Imagine stepping into a home that not only radiates warmth and comfort but also champions energy efficiency, lowering your carbon footprint. In this blog post, we'll explore the realm of SAP Ratings, unraveling the secrets to crafting an energy-efficient haven that...