SAP Calculations in Bristol for New Builds
Prompt, Reliable, Professional Service
With Over 10 Years' Experience, We Are The Experts You Can Trust
We will call you back within 30 minutes to discuss your quote.
Your details will not be used for marketing purposes.
Our SAP Calculation Process
Schedule your SAP Calculation
We work 24/7 to suit your needs and book appointments to suit your busy schedule. Including evening/weekend appointments.

Assess your plans & specifications
Assess your plans and specifications and make recommendations if applicable.
SAP Design Stage Calculations
Our qualified SAP Assessors will calculate and produce your Design Stage SAP Calculations.
Guidance for pass (if applicable)
If required, we will provide guidance and advice to help you achieve a pass.

Complete SAP Calculations & EPC's
Our team will complete and publish your As-Built SAP Calculations and EPC Certificates.

Your SAP Documents
Our qualified SAP Assessor will supply you with all your SAP documents to meet your deadlines.
With Over 100 Reviews, We Are The SAP Calculation Experts You Can Trust
Why Choose Us?
Professional and reliable
Flexible appointments to suit you
Friendly, practical advice
10 years' experience in the industry
5-7 working days
Affordable pricing
What We Offer
Focus 360 has 10 years' experience in offering SAP assessments to a variety of clients based in Bristol and all over the UK.
We offer a consultancy approach to compliance and always have your needs at the forefront of what we do.
We are well versed when dealing with tricky developments and are yet to be beaten by a difficult rating to date.
At Focus 360 Energy we complete both design stage and as-built parts of your SAP Calculations in Bristol and we will email your report within your deadlines.
SAP Calculations for New Builds in Bristol
Many of the projects we take on require an improvement rating of 40% or over which we have always managed to achieve despite sometimes having tight budget restraints set out to us.
For this reason alone, we are confident that you won't be disappointed in what we have to offer.
We understand that you have deadlines to meet so always offer the same day response. In addition to this, we offer a 48-hour fast track service and same day EPC Certificate as standard, so you won't be kept waiting.
100% pass rate on our SAP Calculations
6000+ SAP Calculations completed
What our customers say about us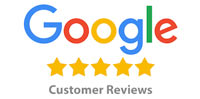 We had our EPC evaluation done recently. The gentleman Ross who we have contacted booked us in quickly in slot that was ideal for us. The evaluation went well and smooth, he has explained step by step what it involves what he is checking and provided us with a recommendation for how to improve things. He was very helpful and professional. Would highly recommend the company!

Joanna Gorzolka


4/01/2020

Brilliant service. Couldn't have provided a better service! We would thoroughly recommend.

Rory Brennan


3/21/2020

Sam was great, we called up and he fitted us in so quickly!! Couldn't reccomend him more!

Amy Brennan


3/21/2020

Fantastic , well organised serviced , from initial enquiry to the epc being carried out , time and date arranged, Ross , was on tine , friendly and helpful , certificate issued the same day , wouldn't hesitate to recommend this company , thanks very much

Mark Badman


1/25/2020

Great service, very professional and polite. They fitted me in quickly and turned up on time. Got the EPC that day. Will definitely be using them again for other properties

Pandora Blackwell


1/21/2020

Excellent company, friendly, polite and very efficient/fast service. Would highly recommend.

Kelly Parsons


12/12/2019

Very friendly and easy to deal with, one phone call to make arrangements, they came on time, and I had my certificate that evening.

Robert harrison


11/20/2019

Fast and professional service with certificate available within hours of the survey. Very impressed.

Chris Aylott


11/16/2019

Can recommend this company. I had the EPC within a few hours of Sam's visit. Easy to deal with. Thank you. Will hold your details for the future.

Jo Sutcliffe


10/19/2019
What are SAP Calculations?
SAP Calculations (Standard Assessment Procedures) are a building regulation requirement and the UK government's chosen methodology for assessing the energy performance of all new build dwellings, conversions and extensions.
Once SAP Calculations in Bristol have been successfully completed on a dwelling an Energy Performance Certificate (EPC) is generated. The energy performance certificate is an additional document required for building control sign off and is a legal requirement when selling or renting out a home.
SAP rating is a way of comparing the energy efficiency of different homes and is scored on a rating scale between 1 and 100 (100 representing a dwelling with a zero-energy cost and 0 with a high energy cost). Typically, the higher the SAP rating, the lower the fuel cost and associated carbon dioxide emissions (CO2). From the SAP calculations, we are able to work out an energy cost for a given property. This is formed by assessing the construction of the home, its heating system, internal lighting and any renewable technologies installed.
We can also offer these additional services …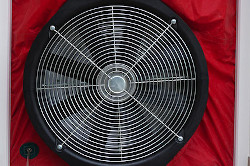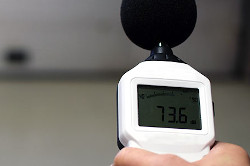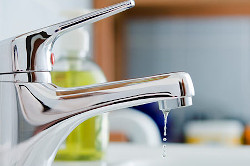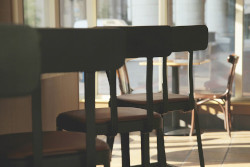 Do you need SAP Calculations for an extension or conversion?
Commonly asked questions about SAP Calculations in Bristol
When are SAP Calculations required?
Design Stage – You will be required to submit a design stage SAP with your building regulations application to building control. Without the SAP calculations, building control will not allow the project to commence
As built stage – Once the property has been built you be required by building control to supply an "As built" stage SAP calculation and EPC. Both documents will be required for building control to grant approval and sign off.
Download our handy guide...
Get in touch to request a free consultation
If you would like to discuss your requirements further, but prefer meeting face to face, please fill out your details and we will get back to you as soon as possible (usually within one working day)