SAP Calculations – New Builds
We are happy to carry out SAP Calculations for New Builds all over the UK, regardless of the size or complexity as there is nothing out of our remit.
What is a SAP Calculation?
SAP Calculations (Standard Assessment Procedures) are a building regulation requirement and the UK government's chosen methodology for assessing the energy performance of all new build dwellings, conversions and extensions.
SAP rating is a way of comparing the energy efficiency of different homes and is scored on a rating scale between 1 and 100 (100 representing a dwelling with a zero-energy cost and 0 with a high energy cost). Typically, the higher the SAP rating, the lower the fuel cost and associated carbon dioxide emissions (CO2). From the SAP calculations, we are able to work out an energy cost for a given property. This is formed by assessing the construction of the home, its heating system, internal lighting and any renewable technologies installed
Once a SAP has been successfully completed on a dwelling an Energy Performance Certificate (EPC) is generated. The energy performance certificate is an additional document required for building control sign off and is a legal requirement when selling or renting out a home.
SAP Calculations in Bristol
Focus 360 has 10 years' experience in offering SAP calculations to a variety of clients based all over the UK.  We offer a consultancy approach to compliance and always have our clients needs at the forefront of what we do. We are well versed when dealing with tricky developments and are yet to be beaten by a difficult rating to date.
Many of the projects we take on require an improvement rating of 40% or over which we have always managed to achieve despite sometimes having tight budget restraints set out to us. For this reason alone, we are confident that you won't be disappointed in what we have to offer.
At focus 360 we understand that you have deadlines to meet so always offer the same day response. In addition to this we offer a 48-hour fast track service and same day EPC as standard, so you won't be kept waiting. As standard, we also offer to consult with your design team and review your plans before liaising directly with your building control officer.  At focus 360 we complete both design stage and as-built parts of your SAP calculations and email your report within your deadlines.
Why choose us?
Professional and reliable
Flexible appointments to suit you
Friendly practical advice
10 years experience in the industry
48 hour turnaround from site visit
Affordable pricing
Our SAP Calculation Process
1. Schedule your SAP Calculation
We work 24/7 to suit your needs and book appointments to suit your busy schedule. Including evening/weekends appointments.

2. Assess your plans & specifications
Assess your plans and specifications and make recommendations if applicable.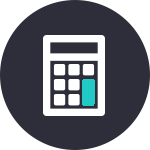 3. SAP design stage calculations
Complete the Design Stage SAP Calculations
4. Guidance for pass (if applicable)
If required, we will provide guidance to help you achieve a pass.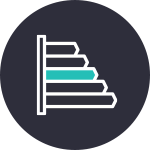 5. Complete the SAP calculations & EPCs
Complete the As-Built SAP Calculations and EPCs
6. The documents
Supply you with all SAP documents to meet your deadlines.
We can also offer these additional services …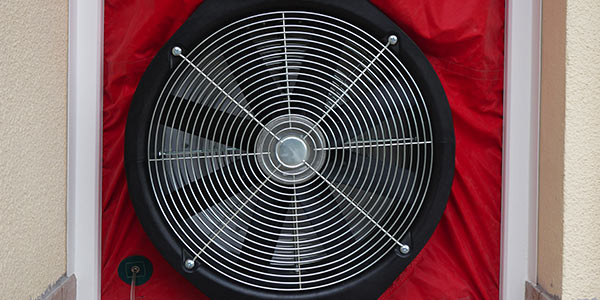 100% pass rate on our SAP Calculations
6000+ SAP Calculations completed
Commonly asked questions about SAP Calculations
When is an SAP Calculation required?
Design Stage – You will be required to submit a design stage SAP with your building regulations application to building control. Without the SAP calculations, building control will not allow the project to commence
As built stage – Once the property has been built you be required by building control to supply an "As built" stage SAP calculation and EPC. Both documents will be required for building control to grant approval and sign off.
Download our handy guide...
Get in touch to request a free consultation
If you would like to discuss your requirements further, but prefer meeting face to face, please fill out your details and we will get back to you as soon as possible (usually within one working day)