Focus 360 Energy provide a range of compliance services in York for building control, property sale and leasing purposes, including Residential EPC's, Commercial EPC's and SAP Calculations.
Focus 360 Energy is dedicated to helping property owners in York improve their energy efficiency. We offer a wide range of services, including energy assessments, EPCs, DECs, and electrical condition inspection reports. We also offer new build services, such as SAP calculations, SBEM calculations, and energy statements. Our team is highly experienced and knowledgeable, and we're always happy to help our clients improve their properties. Contact us today to learn more about our services and how we can help you save money on your energy bills.
York is a historic walled city in North Yorkshire, England. The city was founded by the ancient Romans as Eboracum in 71 AD. It became the capital of the Roman province of Britannia Inferior, and later of the kingdoms of Northumbria and Jórvík. In the Middle Ages, York grew as a major wool trading centre and became the capital of the northern ecclesiastical province of the Church of England, a role it has retained.
Why Use Focus 360 Energy
We cover all your sustainability needs under one roof, saving you time and inconvenience.
We offer a service that is tailored specifically to you and your businesses needs
We are constantly keeping up to date with changes in our industry to enable us to offer you the most up to date advice.
We build relationships of trust with our clients.
We add value in all that we do.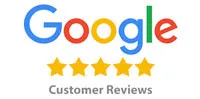 Quick & efficient service, certificate received quickly. Sam was very friendly & knowledgeable. Would use again.

Hannah K


26/03/2022

Nice chap, professional & efficient. Thanks!

Maria


26/03/2022

Quick response and excellent communication throughout.

Ben Riley


09/08/2021

friendly, prompt service, would recommend

lesley poole


09/05/2021

We had our EPC evaluation done recently. The gentleman Ross who we have contacted booked us in quickly in slot that was ideal for us. The evaluation went well and... read more smooth, he has explained step by step what it involves what he is checking and provided us with a recommendation for how to improve things. He was very helpful and professional. Would highly recommend the company!

Joanna Gorzolka


01/04/2020

Brilliant service. Couldn't have provided a better service! We would thoroughly recommend.

Rory Brennan


21/03/2020

Sam was great, we called up and he fitted us in so quickly!! Couldn't reccomend him more!

Amy Brennan


21/03/2020

Fantastic , well organised serviced , from initial enquiry to the epc being carried out , time and date arranged, Ross , was on tine , friendly and helpful ,... read more certificate issued the same day , wouldn't hesitate to recommend this company , thanks very much

Mark Badman


25/01/2020

Great service, very professional and polite. They fitted me in quickly and turned up on time. Got the EPC that day. Will definitely be using them again for other... read more properties

Pandora Blackwell


21/01/2020

Excellent company, friendly, polite and very efficient/fast service. Would highly recommend.

Kelly Parsons


12/12/2019

Very friendly and easy to deal with, one phone call to make arrangements, they came on time, and I had my certificate that evening.

Robert harrison


20/11/2019

Fast and professional service with certificate available within hours of the survey. Very impressed.

Chris Aylott


16/11/2019