Asbestos Surveys for all types of building in Lambeth
Our qualified and experienced team undertake asbestos surveys & inspections in all types of premises including domestic, commercial and industrial buildings.
Are you looking for Asbestos Survey Lambeth?… 
Increasingly house purchasers are wanting to know if their new home is going to be a safe place to live, and conveyancing solicitors and mortgage providers are wanting asbestos information as part of their lending criteria. People are still at risk from exposure in both homes, businesses and schools across the UK.  If your property was built before 2000, it's essential to know if it contains  Asbestos materials in the structure and finishes, particularly if you are planning on doing works to the property that could disturb the deadly fibers.
Our reports contain a lot of information and we would be happy to discuss your  needs and what your report will contain. Contact us today
Management Surveys
A comprehensive examination to asses the condition of and extent of any suspect ACMs that could possibly be damaged or disturbed during normal occupancy, including foreseeable maintenance and installation. It will often involve some minor intrusive work to obtain samples that could confirm the presence of ACMs.
Re-inspection Surveys
This service examines the key information from past surveys to aid the duty holder in producing a management plan detailing the risk posed by the ACM based on the level of occupation in the area where it was found. Any ACM found should be reinspected every six to twelve months
Refurbishment & Demolition Surveys
Should be completed before any refurbishment or demolition work is carried out. This type of survey is used to locate and describe, as far as reasonably practicable, all ACMs in the area where the refurbishment work will take place or in the whole building if demolition is planned.
To get a quote for an Asbestos Survey for your property simply give us a call on 0333 772 7398, or alternatively fill in our contact form. The basic information we need to be able to provide you with a price for the survey is:
• Property Postcode
• Floorplans if available
• Floor area measurment
• Number of rooms (inc Toilets)
• Floor number
• Is the loft space is used?
We can offer complete UK coverage. All our assessors are quality assured and accredited for all survey types.
Why Choose Us?
Professional and reliable
Flexible appointments to suit you
Friendly, practical advice
10 years' experience in the industry
We work with you every step of the way
Affordable pricing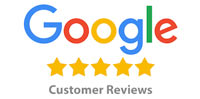 Quick & efficient service, certificate received quickly. Sam was very friendly & knowledgeable. Would use again.

Hannah K


26/03/2022

Nice chap, professional & efficient. Thanks!

Maria


26/03/2022

Quick response and excellent communication throughout.

Ben Riley


09/08/2021

friendly, prompt service, would recommend

lesley poole


09/05/2021

We had our EPC evaluation done recently. The gentleman Ross who we have contacted booked us in quickly in slot that was ideal for us. The evaluation went well and... read more smooth, he has explained step by step what it involves what he is checking and provided us with a recommendation for how to improve things. He was very helpful and professional. Would highly recommend the company!

Joanna Gorzolka


01/04/2020

Brilliant service. Couldn't have provided a better service! We would thoroughly recommend.

Rory Brennan


21/03/2020

Sam was great, we called up and he fitted us in so quickly!! Couldn't reccomend him more!

Amy Brennan


21/03/2020

Fantastic , well organised serviced , from initial enquiry to the epc being carried out , time and date arranged, Ross , was on tine , friendly and helpful ,... read more certificate issued the same day , wouldn't hesitate to recommend this company , thanks very much

Mark Badman


25/01/2020

Great service, very professional and polite. They fitted me in quickly and turned up on time. Got the EPC that day. Will definitely be using them again for other properties

Pandora Blackwell


21/01/2020

Excellent company, friendly, polite and very efficient/fast service. Would highly recommend.

Kelly Parsons


12/12/2019

Very friendly and easy to deal with, one phone call to make arrangements, they came on time, and I had my certificate that evening.

Robert harrison


20/11/2019

Fast and professional service with certificate available within hours of the survey. Very impressed.

Chris Aylott


16/11/2019