Removal of asbestos for all types of building in Bolton
Our qualified and experienced team undertake asbestos removal in all types of premises including domestic, commercial and industrial buildings.
Are you looking for asbestos removal Bolton?…
Who needs an Asbestos Removal?
If you suspect your building may have contain asbestos products, it is strongly advised you have a management or refurbishment survey, where samples are taken to see if you need to take any action.
It's good practice to assume that any properties built pre 2000 contain asbestos. If your report advises the material has been found and is of medium or high risk, it is strongly advised you seek removal.
The following containing items  are commonly found in properties built before 2000 and may need to be inspected and removed:
Artex
Cement flues
Cement roofs
Asbestos pipe lagging
Asbestos sprayed coatings
Loose asbestos insulation
What does the removal involve?
We will require the property to be vacated and in the of interest is thoroughly sealed off. Once the containing materials are disturbed during the removal process, deadly fibres will be released. By sealing off the surrounding areas, this ensures the risk is controlled.
Asbestos is a very hazardous substance and The Control of Asbestos Regulations 2006 require that all materials are to be removed and disposed of using the correct and safe procedures.
Our highly-trained team will deliver your project on time and on budget.
What happens after removal?
The asbestos will be disposed of safely under practices outlined by government legislation. Every removal comes with a certificate of removal and disposal.
Following this, you will need to carry out an up to date management report which will show that the asbestos is no longer present.
We have a highly skilled team capable of removing, containing or encapsulating asbestos. After the physical removal, we will need to eradicate any trace of fibres from the sealed area. This may be carried out using specialist vacuums or filtering tools. After the site has been cleaned, the surveyor will need to confirm the area is safe.
Removal of the following comes under "high risk" and requires a licensed assessor:
• Sprayed coatings
• Asbestos insulation
• Asbestos lagging
• Most asbestos insulating board
Other removal tasks that involve lower risk containing materials do not require a licensed assessor to do so.
Why Choose Us?
Professional and reliable
Flexible appointments to suit you
Friendly, practical advice
10 years' experience in the industry
We work with you every step of the way
Affordable pricing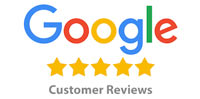 Quick & efficient service, certificate received quickly. Sam was very friendly & knowledgeable. Would use again.

Hannah K


26/03/2022

Nice chap, professional & efficient. Thanks!

Maria


26/03/2022

Quick response and excellent communication throughout.

Ben Riley


09/08/2021

friendly, prompt service, would recommend

lesley poole


09/05/2021

We had our EPC evaluation done recently. The gentleman Ross who we have contacted booked us in quickly in slot that was ideal for us. The evaluation went well and... read more smooth, he has explained step by step what it involves what he is checking and provided us with a recommendation for how to improve things. He was very helpful and professional. Would highly recommend the company!

Joanna Gorzolka


01/04/2020

Brilliant service. Couldn't have provided a better service! We would thoroughly recommend.

Rory Brennan


21/03/2020

Sam was great, we called up and he fitted us in so quickly!! Couldn't reccomend him more!

Amy Brennan


21/03/2020

Fantastic , well organised serviced , from initial enquiry to the epc being carried out , time and date arranged, Ross , was on tine , friendly and helpful ,... read more certificate issued the same day , wouldn't hesitate to recommend this company , thanks very much

Mark Badman


25/01/2020

Great service, very professional and polite. They fitted me in quickly and turned up on time. Got the EPC that day. Will definitely be using them again for other properties

Pandora Blackwell


21/01/2020

Excellent company, friendly, polite and very efficient/fast service. Would highly recommend.

Kelly Parsons


12/12/2019

Very friendly and easy to deal with, one phone call to make arrangements, they came on time, and I had my certificate that evening.

Robert harrison


20/11/2019

Fast and professional service with certificate available within hours of the survey. Very impressed.

Chris Aylott


16/11/2019