Air Testing for all types of building in Chester
Our qualified and experienced team undertake Air Testing in all types of premises including domestic, commercial and industrial buildings.
Are you looking for Air Testing Chester?…
What is an Air Tightness Test?
Air testing (Also known as Air Permeability, air leakage test and pressure test) is a measure of showing how good your building is at keeping the head in and the cold out.
All new developments in the UK are required to have an air test carried as part Approved Document Part L (England and Wales) and section 6 of the technical handbook (Scotland).
The Air test will always be carried out once the building has been finished and before the occupier moves in.
In essence, the lower the air leakage, the better the building is at keeping out the cold and the lower the energy bill will be. However, having a 100% air-tight building is not necessary a good thing as problems may occur such as mould and condensation. Striking a balance in the result is key.
You can choose not to test all plots on a larger site, but it's worth noting that the SAP rating will be penalised on those not tested. This is commonly known as confidence factor.
1. Schedule your air test
We work 24/7 to suit your needs and book appointments to suit your busy schedule. Including evening and weekends appointments.

2. The Assessment
One of our qualified assessors will visit you at your premises. The survey will take typically between 30 minutes – 4 hours to complete depending on the property type, time setting up equipment and site access.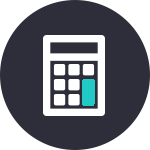 3. Calculations
Our team will calculate the results on site and will be able to let you know whether the test has passed or failed. Certificates can usually be issued on the same day, where required. Short-form reports with certificates are typically sent within 2 working days.
4. Publication
Air test reports typically sent within 2 working days of the survey being passed and completed.
What we offer
Focus 360 energy experienced air testing engineers have carried out a large number of tests over the years. If your test fails for whatever reason our engineers usually are able correct the issue on the same day of the original test.
They will spend reasonable time sourcing the issue within the construction and then retesting the same day to get a pass. If this is not feasible then the engineer will contact the site manager and advise of a rebook.
Why choose us?
Professional and reliable
Flexible appointments to suit you
Friendly practical advice
10 years experience in the industry
48 hour turnaround from site visit
Affordable pricing
Commonly asked questions about Air Testing
Which buildings need to be tested?
All new build dwellings
All new buildings other than dwellings
Large' extensions to buildings other than dwellings
In some rare cases some buildings are able to assume a poorer air permeability rather than undertake a test
Why is air tightness important?
Air tightness is important for many reasons and plays a significant role in the overall energy efficiency of a buildings.
Because:
Reducing energy bills which results in reduced rates or CO2 emittance
The built environment as a whole contributes to about 50% of total carbon emissions.
A poor Air-leakage test results in a building using additional energy to maintain temperatures
The government has made commitments to reduce carbon emissions through the European Energy Performance of Buildings Directive (EPBD) and the Kyoto Agreement.
Part L is their method for addressing the conservation of fuel and power in buildings
What is the air testing process?
Upon arrival to the property the energy assessor will introduce themselves and explain the process and carryout out a health & safety risk assessment internally/externally for safety purposes.
The premises is measured internally to allow its heated volume and external-facing surface area (walls/floor/ceiling) to be computed.
All planned ventilation is then stopped, eg windows and doors shut, extractor fans turned off, passive vents covered (with masking/technical tape or plastic film). Also, if the property is new, all plumbing traps (eg U-bends) are filled to ensure that no air can enter/escape that way
Connect a fan (or fans) to an aperture in the building envelope (e.g. door) and Set up testing equipment;
Perform air test
We will thereafter analyse the recorded air tightness test data and present the results to the client in a technical report. In the event of test failure, we will make every effort to advise the client on site on appropriate mitigation measures.
How long does the testing take?
The time taken to carry out an Air-Test can vary based on a number of contributing factors:
The size/complexity
The amount of preparation that needs to take place before the test can take place
Access to the site.
Assuming the second two factors above are within reasonable parameters then you are looking at a test time between 1 and 4 hours.
Houses and flats = 30 to 90 minutes for each unit
Industrial units = 90 minutes and 3 hours
Schools, Care home, large office blocks = 4 hours
When will I get the results?
We will always give you an indicative result on the day of your survey
We can typically issue you with a certificate on the same where required
We send out short-form certificates within 2 working days of the survey
When do I pay?
You do not pay anything until the survey is has been fully carried out and that you are happy with the service. Invoices will be issues at this point.
Other recommended services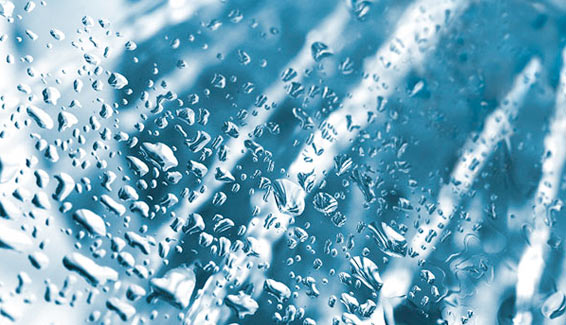 Water Calculations
Contact us for a quote
Our water calculations can be carried out alongside your SAP/EPC calculations providing you with a cost-effective and professional level of service which meets all your building compliance needs.
U-Value Calculation Service
Contact us for a quote
A U-Value calculation is used to quantify the amount of heat that is transferred and lost through any thermal element of a building (walls, floors, roofs).